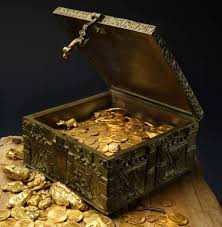 We won last attempt 7 thanks to Arsenal, PSG and Braga wins. Here you can see previous cycles:
1 cycle: we won 3 units for stake of 1 in attempt 1 and we earned 2 units.
2 cycle: We won 6 units for stake of 2 in attempt 2 and we earned 3 units.
3 cycle: We won 195.84 units for stake of 64 in attempt 7 and we earned 68 units.
We did not only avoid bankruptcy, but also won nice sum of units. Attempt 7 was for 64 units and we won 195.84 which makes us 195.84-127 which is 68.84 units! Huge! This makes us with 73 units earned from first 3 cycles.

What I learnt from previous wave is that 5 attempts are not enough for big player like myself. I need to lower condition and to give myself 7 attempts in wave. In this case i think it is hardly unlikely that I will miss 7 in a row. So new waves will be from 7 attempts. Goal is just not to miss 7 times in a row odd 3. I hope I am not such player. LoL
We will leave 127 units on sportsbet.io for this kind of play (1+2+4+8+16+32+64).
Today are champions league qualification and some big favorites are going to play.
Olympiacos - Istanbul Basaksehir 1
Olympiacos won first leg away 1:0 and I don't see reason why they would not repeat that at home. I think Turks will lose themselves in wild, hell like atmosphere in Pireus. They must chase goals and play attacking away in hostile environment and on the other side is better squad. I love such situations, those are situations where home side will have no problem winning. Odd of 1.88 is just to generous. This is what I call justified risk!
Porto - Krasnodar 1
Same thing like in first game apply here. Porto won away. I watched that game Porto was much better. They are going to win this match and go to next round. Russians have little chance they are weaker and must play attacking away. Odd of 1.52 is generous too. Easy win for super Dragons here.
Celtic - Cluj 1X
Celtic played 1:1 away. There were good in first game, Romanians could not do much against them. In front of home fans in Glasgow with great support Celtic will be another much better team. Romanians must chase for goals to go to next stage and that is danger. However I don't need Celtic to win this game, I need small add on to parlay bet just to push it over 3 and I picked up double chance 1X. I hope Scottish will not get drunk and disappoint me and lose at home. Odd of 1.12 is just enough.
Conclusion
It's time for 4th wave attempt 1. We need to place 1 unit which means 0.01 LTC for me. In case that some miracle happens and we lose we have 6 more attempts, but I think they are ours today because favorites are to big and meaning of Champions League and all money received from UEFA for that makes me believe they will not joke today.
Good luck!