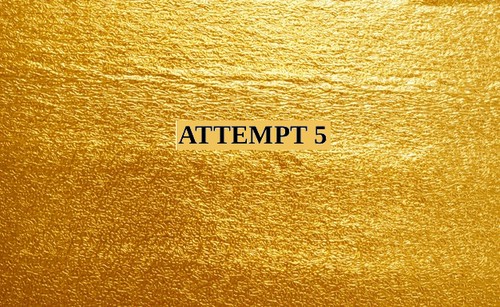 Serbia failed to draw with Portugal and attempt 4 ticket ended up in toilet. Serbian goalkeeper Dmitrovic was just "to good" and conceded first goal like some ape who hugs own defender just like he is doing in Eibar. Defense was no better than him. Anyway there is no time for moaning because this weekend major European leagues are coming back. Today I have 2 big favorites and one game just to push odd over 3.
SC Amiens - Olympique Lyon 2
Amiens is stadnign on 18th place in France league with just 1 win from 4 games. They won Lille, but they had extra man since 38th minute in that game. Toulouse, Nantes, Nice all won them so I don't see reason why Lyon would not win them too. Lyon is 5th on table with 2 wins against Monaco and Anger, then they lost against Montpellier but they were man down. In last leg they played 1:1 against Bordeaux but they were man down in that game too. It is time for them to come back to winning ways here. It is not going to be easy, but quality is on Lyon's side and that should prevail. I just hope they will avoid getting red cards because that looks like only thing which can prevent them from winning. Odd of 1.71 is solid.
Vitoria Setubal - Sporting Braga 2
Sporting Braga is better club than Vitoria Setubal. Vitoria Setubal is tough, played 3 times 0:0 and was demolished by Porto 4:0. They simply can't score a goal. 0 Goals in 4 games! I doubt they will score against Braga too. Away side is unusual low on the table thanks to games against Sporting and Benfica which they lost. They won Moreirense and draw against Gil Vicente. Quality is on their side and it is right time for escape from bottom part of the table. They need win here, they should come back to winning ways. It will not be easy but at the end Setubal should concede one or more goals and they were not capable to score so far and I don't think they will score here too. Odd of 1.70 is maybe lower than I wanted, but it's good enough.
Derby County - Cardiff City over 0.5
Because first two games make odd 2.94 I was forced to put 3rd game in this parlay bet. That is Championship game between Derby and Cardiff. I think they are capable to score at least one goal in this game. Derby has dutch manager P. Cocu and they are famous for attacking play. They are in bad run so far, but after two 3:0 defeats I think it is time for them to do something like scoring one goal. Other side is not in to good run. They failed to score goal in 3 from last 5 games. I don't think they will repeat that achievement in Derby too. Both clubs should be candidates for play off, but in bad form. It is time to change that! I hope I am not asking for to much from them if I ask them to score at least 1 goal in this game. Odd of 1.06 is enough to push this bet over 3.
Conclusion:
Our bet on sportsbet.io has odd of 3.08 now. This is attempt 5 in 6th wave. Things are very exciting now. I am going to put 16 units on this which means 0.16 LTC. If I fall I'll have few attempts after. I am moderate optimist about this bet. If it goes wrong way I'll remember one big truth which is later I win bigger reward will be. Just hope Lyon will not get red card, and Braga will not be first team to concede goal from Setubal.
Previous attempts:
1st cycle: we won 3 units for stake of 1 in attempt 1 and we earned 2 units.
2nd cycle: We won 6 units for stake of 2 in attempt 2 and we earned 3 units.
3rd cycle: We won 195.84 units for stake of 64 in attempt 7 and we earned 68 units.
4th cycle: We won 16.72 units for stake of 4 in attempt 3 and we earned more than 9.72 units.
5th cycle: We won 6.84 units for stake 2 in attempt 2 and we earned 3.84 units.
We earned 86.56 units so far.
6th cycle: We lost attempts 1, 2, 3,4 we put now 16 units in attempt 5 where we want to win 49.28 units.
Good luck!