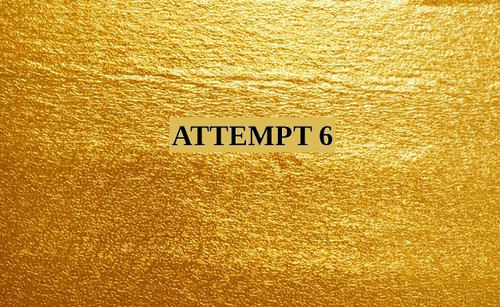 Attempt 5 failed, Lyon player Terrier missed 3 dead chances in 3 minutes in first half. Instead to lead 1:4 it was just 1:2 at half time and when you miss your chances punishment can be cruel. That happen to Lyon as under dog equalized score to 2:2 in 92th minute! Braga was also big disappointment, they looked like they can't score a goal until midnight. Today big clubs are playing and we need to put high stake on them.
Fiorentina - Juventus 2
Cristiano Ronaldo will rule in this game. They are going to win this with very good goal margin. Fiorentina has decent attack, but defense has a lot of flaws and the best club in Italy should not let them earn any point. Forza Juve, Juve campeone! :) Odd of 1.78 is very high for this kind of encounter.
Napoli - Sampdoria 1
Napoli wants to compete with Juventus for title this season and dropping points in games like this could remove them from title race. Sampdoria is not very strong side and I expect them to fall without problems here. Milik, Martens and Insigne will have no mercy for these under dogs. I just hope Ancelotti will not be crazy enough to put Llorente in attack, that would be the end. Despite some flaws in defense Napoli is much better team. Odd of 1.31 is good enough.
Inter - Udinese 1
Inter is very big favorite here. Conte's side is on top of the table and I don't see how Udinese can stop them today. Lukaku and Martines will torture Udinese's defense. Inter wants to race with Juventus and Napoli for title and there is no place for losing points against underdogs at home. Odd of 1.35 is fair enough.
Liverpool - Newcastle 1
Reds are on fire, winning everyone everywhere and today they host poor Newcastle side. Reds are not Spurs to drop points against Bruce's side. They will show them what they miss to become top club in England. Salah, Mane, Firmino, Henderson they will ran over these underdogs like some steamroller. Toons will not know what is upon them. Their 10 man defense will take ball from net multiple times here. Odd is just 1.19 but enough to push our bet over 3.
Conclusion:
Our bet on sportsbet.io is now 1.78 x 1.31 x 1.35 x 1.19 = 3.74. This is attempt 6 in 6th wave. Things are very exciting now. I am going to put 32 units on this which means 0.32 LTC. After this bet I will be either above 1 LTC or out of founds on sportsbet.io. If this does not go right I will withdraw from this for now while I still have some unites earned. I hope this will not be the end. I know 4 games could be to much and that ball is round, but favorites are big and risk is justified.
Previous attempts:
1st cycle: we won 3 units for stake of 1 in attempt 1 and we earned 2 units.
2nd cycle: We won 6 units for stake of 2 in attempt 2 and we earned 3 units.
3rd cycle: We won 195.84 units for stake of 64 in attempt 7 and we earned 68 units.
4th cycle: We won 16.72 units for stake of 4 in attempt 3 and we earned more than 9.72 units.
5th cycle: We won 6.84 units for stake 2 in attempt 2 and we earned 3.84 units.
We earned 86.56 units so far.
6th cycle: We lost attempts 1, 2, 3, 4 and 5 we put now 32 units in attempt 6 where we want to win 119.68 units. In sixth cycle we are currently 31 units down and with this attempt we can be 63 down. If this bet comes wrong way I'll have 23 units and withdraw for now. (Well until I see really big favorites and have 64 unites to stake lol).
Good luck!