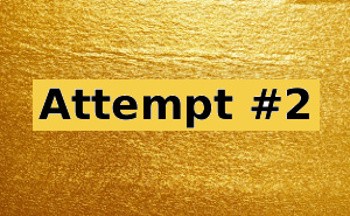 Fourth cyclus did not start well because ex Dragons and today little lizards from "Estadio Lizardao" managed to lose against Krasnodar 2:3 and to go out of Champions League qualification. Those little blue-white lizards started the game with 0:3 and then came back in second half, but it was to late. Also grizzles from Scotland called Celtic lost against Romanians. At least they did it in style (Malaysian style if you know what i mean) with 3:4 so I can forgive them. Only Olympiacos won as I expected. This fall does not bother me much, because I like to win bet in later stages when reward will be bigger. Fortunately I think today is that day. I picked up 4 games, favorites are big and I doubt someone will not win.
Club Brugge - Eupen 1
Club Brugge is one of the best clubs in Belgium. I know they had tough game 3 days ago in Kiev against Dynamo, but I don't think they will let Eupen to make some upset here. Eupen can concede a lot of goals and I expect no less here. Odd is small 1.14 but favorite is very big.
Bayern Munich - Hertha 1
Bundesliga is starting and Bayern Munich is facing Hertha Berlin. Bayern is the biggest club in Germany, plays at home, has better team and everything except win here would be unimaginable. Lewandowski will have no mercy. Odd is small 1.14, but enough to make it 3.
Athletic Bilbao - Barcelona 2
Messi is injured, odd is 1.70, but you know what ? It will sound like heretic statement but I must say "Barcelona is not Messi !" :) . They have great players in attack like Suarez, Dembele, Grizman and Coutinho and I don't think Basks can avoid losing here. They trashed Napoli 0:4 in friendly and Napoli is not just cat's cough. This is toughest game. It is not going to be easy, but Barca will prevail at the end or Suarez - the Nosferatu will do something. :)
Olympic Lyon - Angers 1
Olympic Lyon wants to challenge PSG for title and to do so they need good winning start. They trashed Monaco 0:3 away in last leg. Yes they were man up from 30th minute because Fabregas was sent off, but it was already 0:1. Monaco is not to strong, neither is this Anger. They won Bordeaux 3:1 home, but I don't think they are up to Lyon's level. Lyons are going to eat them. Odd of 1.44 is good enough to be in this parlay bet.
Conclusion
Our parlay bet is now 1.14*1.14*1.7*1.44=3.18. We missed attempt 1 for 1 unit and now we are going to put 2 units into these games. I think favorites are big and that they will be up to the task tonight.
Previos cycles:
1 cycle: we won 3 units for stake of 1 in attempt 1 and we earned 2 units.
2 cycle: We won 6 units for stake of 2 in attempt 2 and we earned 3 units.
3 cycle: We won 195.84 units for stake of 64 in attempt 7 and we earned 68 units.
We earned 73 unites.
4 (current) cycle: We lost attempt 1 for 1 unit now we put 2 units in hope to win.
Good luck!