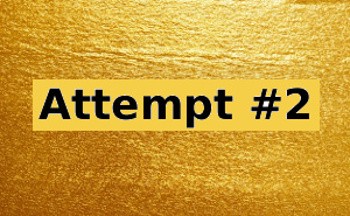 I miserably failed on attempt 1. Partizan was much better than in first leg. Molde scored a goal after big luck and free kick deflection. At that moment they were in Europa League group stage, but soon after Partizan equalized with header after corner. Right back Miletic scored for 1:1. It was maybe foul in the box for Molde before header, but referee did not think it is or did not see. What happened is that one other Partizan player pull for arm Molde defender who should watch Miletic and he fell leaving Miletic unmarked and balded right back of Partizan scored goal after. Other game FC Copenhagen was dissapointed too because Suduva scored. I failed but who cares it is just attempt #1, I am more happy when I win later attempts.
Today is new day and big favorites are on horizon again.
Southampton - Manchester United 2
Two defeats in a row would be to much for big club like Manchester United. They are nervous after defeat against Crystal Palace and Southampton is going to pay for that loss. United is much better team even without Martial who might now play. I expect comfortable victory for Ole Gunar's side. Odd is to generous 1.95. I could not refrain.
Milan - Brescia 1
Same said for Manchester United is valid for Milan too. They lost first game against Udinese. Second loss in a row would be unacceptable. I think Pyatek will score here. Anything except Milan win would be very big surprise. Brescia won first game against Cagliari I don't think they can repeat that against Milan. Odd of 1.57 is just what I need for this paraly bet.
Conclusion:
Our parlay bet on sportsbet.io looks like this now: 1.95 x 1.57 = 3.06. This is attempt 2 in 6th wave. I am going to put 2 units on this which means 0.02 LTC. If we fall we'll have a lot of attempts after. I am pretty confident this MM combination (Manchester,Milan) is going to be winning bet today. Just hope I won't be out on lunchtime because United did not manage to win. I don't like being out on lunch time on Saturday! If I fall again I know one big truth which is later I win bigger reward will be.
Previous attempts:
1st cycle: we won 3 units for stake of 1 in attempt 1 and we earned 2 units.
2nd cycle: We won 6 units for stake of 2 in attempt 2 and we earned 3 units.
3rd cycle: We won 195.84 units for stake of 64 in attempt 7 and we earned 68 units.
4th cycle: We won 16.72 units for stake of 4 in attempt 3 and we earned more than 9.72 units.
5th cycle: We won 6.84 units for stake 2 in attempt 2 and we earned 3.84 units.
We earned 86.56 units so far.
6th cycle: We lost attempt 1 we put now 2 units in attempt 2 where we want to win 6.12 units.
Good luck!