Championship season in England is in interesting phase because of sudden drop in form of Leeds United which left heaven door (read place 2) wide open. Who shows the best football skill in rest of season will be closest to Championship God (W.B.A.) who is undeniable and all powerful leader of this league.
Fulham
Scott Parker's lads missed chance to enter through that door against Millwall few days ago. They played only 1:1 against Millwall. Early lead thanks to Mitrovic's goal was denied by offside goal for home side. Soon after Lions hit crossbar from penalty. Fulham was better in second half, made few chances, hit crossbar in injury time, but just couldn't win. It was London derby. What they face today is bottom side Barnsley the worst club in Championship. Anything except comfortable Fulham win would be big wonder.

Barnsley
Gerhard Struber's lads are boiling in eternal fires of hell because they are deep inside it at 24th place of table. Purgatory looks far away from them now because Stoke has 9 points more than them. They didn't play to bad against Birmingham, dominated possession of the ball, had some chances, but near the end concede goal and that was the end. When they conceded their play fall a part. That is going to happen tomorrow.

Form
When we look at last 6 games form table we found Fulham on 4th place with 4 wins and 2 draws, while Barnsley is 20th with 1 win, 1 draw and 4 losses.
Last 5 Fulham Championship games:
17.01. Fulham - Middlesbrough 1-0 (1:0)
22.01. Charlton Athletic - Fulham 0-0
01.02. Fulham - Huddersfield 3:2 (3:2)
08.02. Blackburn Rovers - Fulham 0:1 (0:0)
12.02. Millwall - Fulham 1:1 (1:1)
Last 5 Barnsley Championship games:
18.01. Bristol City - Barnsley 1:0 (0:0)
21.01. Barnsley - Preston North End 0:3 (0:3)
01.02. Charlton Athletic - Barnsley 2:1(2:0)

08.02. Barnsley - Sheffield Wednesday 1:1 (1:1)
11.02. Barnsley - Birmingham City 0:1 (0:0)
Head to head since 2016
Barnsley managed to win earlier this season, but Fulham celebrated victory in all other games since 2016.

03.08.2019 Barnsley - Fulham 1:0
27.01.2018 Barnsley - Fulham 1:3
23.12.2017 Fulham - Barnsley 2:1
14.01.2017 Fulham - Barnsley 2:0
15.10.2016 Barnsley - Fulham 2:4
Sidelined players
Fulham
Terence Kongolo will not play, he's out for this season, Harrison Reed (calf injury) and Maxime Le Marchand are doubtful for this game just like Timothy Fosu-Mensah who returned to training after knee injury.
Barnsley
Bambo Diaby is serving red card ban. Samuel Radlinger and Marcel Ritzmaier (muscle injury) will be absent while Bambo Diaby is doubtful but his return from knee injury is question of days.
Conclusion
Fulham is much stronger and has very big motive in this game. Leader on scoreboard of Championship Serbian striker Aleksandar Mitrovic will have no mercy toward away side. He scores goal in last two games and there is no reason to stop doing that against poor side like Barnsley. T. Cairney, I. Cavalero and A. Kamara are also to serious players for this struggling opponent. Barnsley will try to defend and to keep result 0:0 for as long as they can, but they will concede goal early and that is going to be the end for them in this match. I expect no less than 2 balls inside their net with good chance for even more. Odd on Fulham win of 1.50 is quite generous and looks like gift. Braver players could try half time full time 1-1 for odd 2.25. Combination 1 & Fulham to score 2 or more goals sounds like justified risk too.
My tip here is comfortable victory for home side. I put 50 SCR bet offer on this match on betscorum here: https://betscorum.com/en-us/game/29024
This article has been written for scorum loyalty program here: https://scorum.com/en-us/betting/@scr.predictions/scorum-loyalty-program-now-not-only-for-tipsters

Contest
Feel free to write your opinion about this game with correct score and first goal scorer (in case you don't think it will end 0:0, if so just predict 0:0 ).
Rules:
If anyone guess correct score and first scorer right he'll get full upvote from me.

In case no one correct predict goal scorer, but someone guess right full time result he's the winner.




In case of multiple winners vote will be shared between them.




I'll upvote each comment with 10%, you can enter predictions until 15. February 2020 15:55 CET (5 minutes before start of the game).



Thanks for reading.
I say 3:0 and Aleksandar Mitrovic! I am sure ex Partizan player is going to do this tomorrow: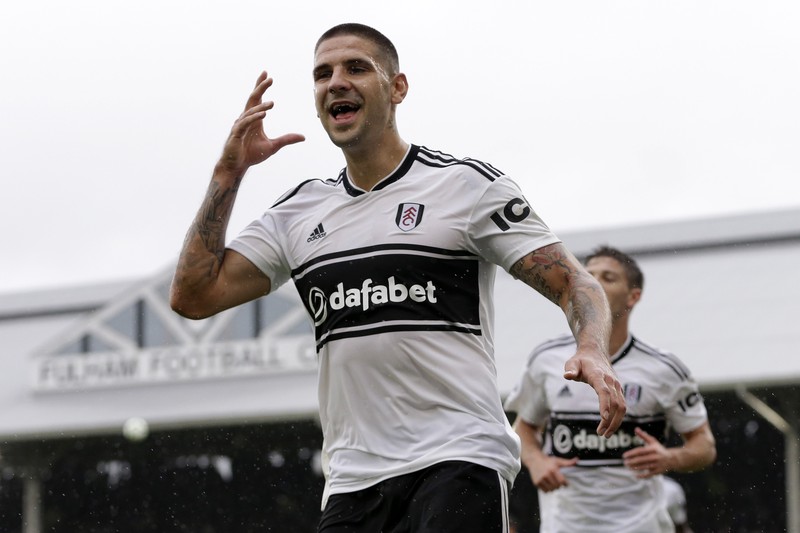 Thanks for reading.