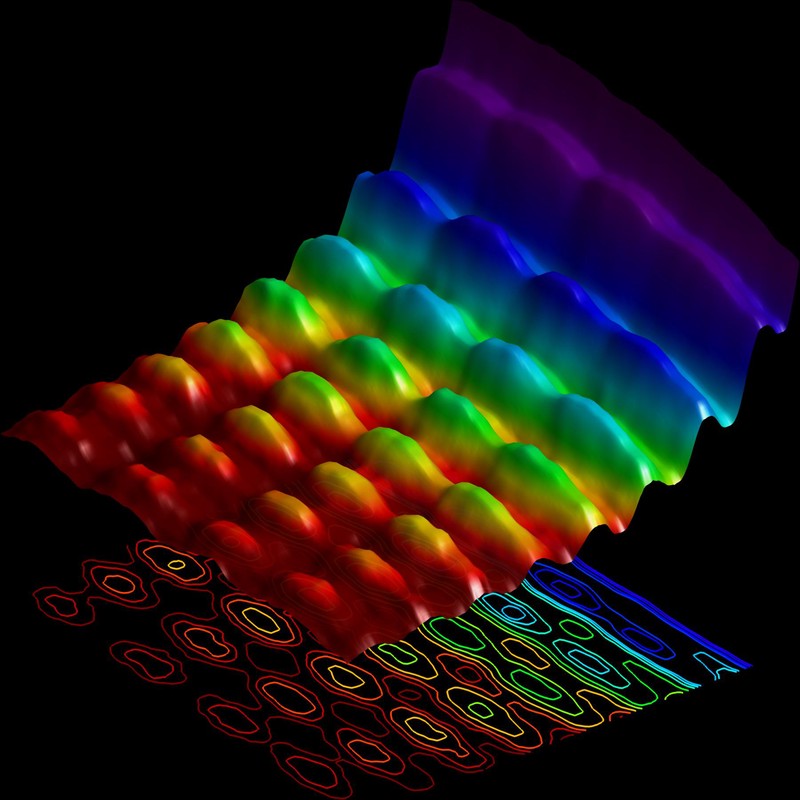 Serious scientific works are saying that little particles of light photons behave different when scientists are watching and not watching them. In one case they behave like particles in other like waves. You might wonder what's connection of that with sport, but I'll try to explain.

Here is example. We bet and often watch games over TV which is sending us photons which make picture. :) I bet on Real Sociedad against HNK Rijeka last night. I started watching the game in which Sociedad attacked, but just when you think they will make easy pass for 100% chance they failed and give ball away on poor pathetic way. It was all half long and Rijeka counter attacks were dangerous. My bet was not small, but for no less than 5000 SCR. More I watched more frustrated and angry I was. My opninon was that game has been rigged and that they are doing those wrong passes on purpose. Then when frustration came on top around 70th minute I remembered this theory and thought "Why shouldn't I switch channel and watch other game, maybe photons I'm receiving will behave different ?" Thought came because I noticed that every time I turn back to TV, go to fridge etc... Sociedad had chance.

I switched on Rapid-Arsenal and was delighted result was 1:0 for Rapid and wanted to enjoy gunners misery a bit, but they immediately scored for 1:1 and soon after made complete turn over to 1:2 increasing frustration. Then in angry state of mind with only 5K SCR left I decided to go on all or nothing and put 2 new bets on AC Milan against Celtic and Hapoel against Qarabah. Soon after I went to bed angry and frustrated not wanted to watch and not knowing final result of Sociedad game...

In the morning I had pleasant surprise. I saw 17K of SCR on betscorum account which meant I won all 3 bets. Theory is right photons behave different when we are not watching them!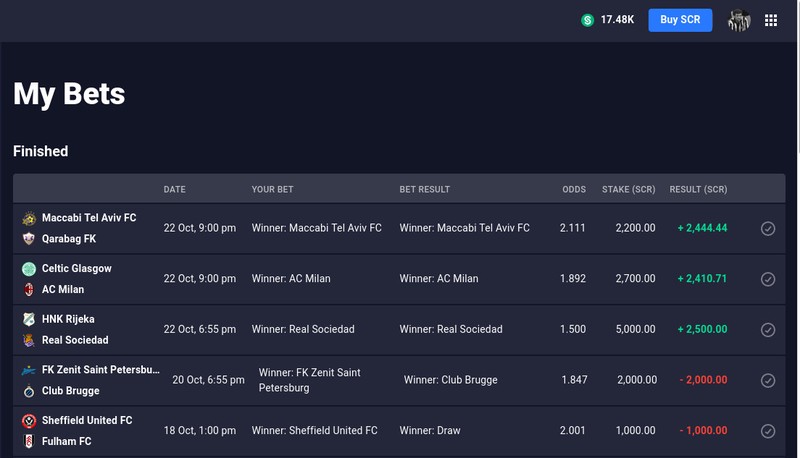 With this 3 in a row win I finally went out of minus and can say I am in plus and waiting for SCR price to reach 1 USD.