I don't bet much, but when I do, I usually bet on underdogs. And tomorrow's UFC card has one that I couldn't pass on.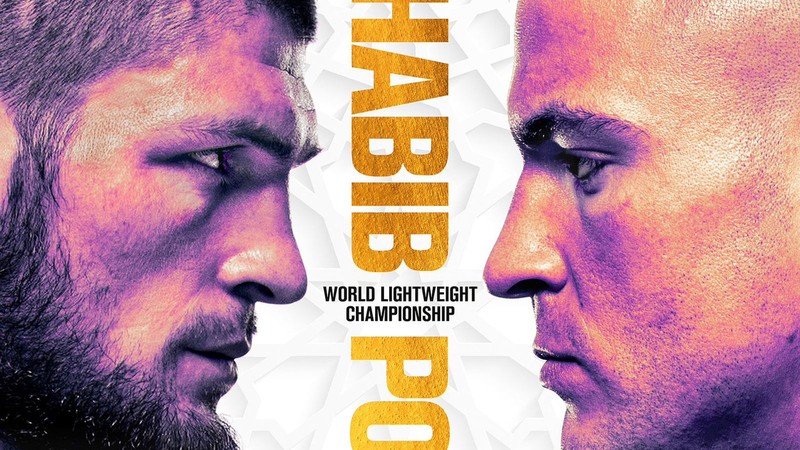 I kept my eyes on the odds of the main event of UFC 242 for the whole week and was scratching my head and wondering why Dustin Poirier was +350 underdog. Yes, Khabib is a phenomenal grappler and yes, you could say that Khabib kinda has homecourt advantage. But I honestly don't think that it is a good thing for him. He has to deal with much more attention than he is used to, has much more media obligations and all these things is a pain in the dick if you are a simple and humble man, which I think he is.
Also, I don't really like that Khabib's father will be in his corner for the first time in his UFC career. Khabib wanted him there for a very long time, but somehow I have a feeling in my gut that that might be bad for him (added pressure for Khabib, less room to improvise, rushed takedowns, etc.).
And on top of that Khabib is facing Poirier. A dude who defeated Holloway, Alvarez, Gaethje, Petis, and Miller in the last few years of his career. During the same time period, Khabib defeated Barboza, Iaquinta, and Mcgregor.
One might say that Dustin never faced opponent like Khabib, but neither did Khabib. Poirier uses great combos and like Khabib has a great gas tank. Also, he has great submission skills and Khabib needs to be very careful not to put his head in Dustin's guillotine while going for takedowns.

After everything I wrote here, I still think that Khabib probably will win (I give him about 55-60%). But those odds are crazy. And I had to take Poirier. Especially, when after weigh-ins the line jumped to @4.85 in my local betting site.
---
I enjoyed keeping notes on Blitz-Predict and participating in SBC-league. Since now I will be doing that here on Scorum. I do not bet much, so that shouldn't be hard to track, tho I enjoyed BP convenience.
I defined my bankroll as 100 units (for convenience). And will be usually betting around 5-10% of that bankroll.
1st entry: Poirier to win @4.85 - 5 units (5% of the bankroll).
---
What do you think? Am I crazy and Khabib will smesh Dustin? Or do you think that Dustin might win?