With some Premier League sides playing their first rounds of pre-season friendlies this weekend ahead of the big kick off on 12th September, we continue our look at some of the outright markets that are available.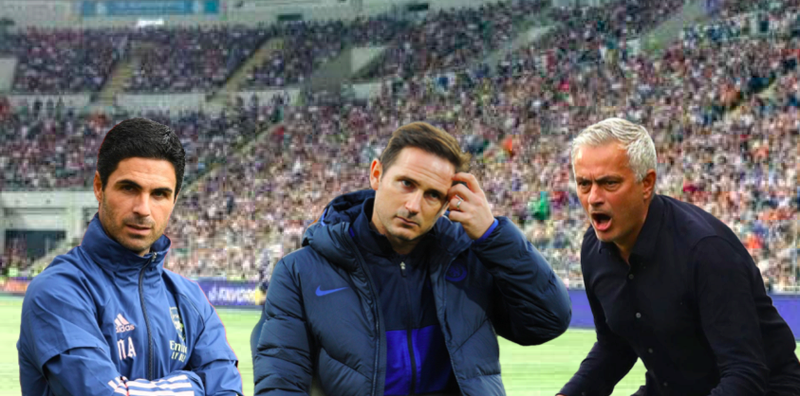 Today's focus will be on a top 4 finish and as with last season the battle for a Champions League spot is likely to be a tense one in 2020-21. The odds on Man City and Liverpool, the 2 sides that have dominated the league these past few seasons to be in there are incredibly short at 1.05 and 1.08 respectively and it would indeed be a massive upset if neither side were to finish in the top 4 again this season.
Instead we will concentrate on the other teams slugging it out for what are likely to be the 2 remaining spots.
Manchester United
2020 has already seen a dramatic turnaround in United's fortunes resulting in them finishing in the top 4 of the Premier League when at times last season that looked an unlikely prospect. Indeed, United sat in 8th place at Christmas 2019, level on points with Newcastle and 7 adrift of a Champions League spot.
Since then they've won 41 points from their final 20 games, a return that put them comfortably in 3rd place well ahead of the chasing pack of clubs mentioned in the remainder of this blog.
There have been a couple of false dawns since the glory years of Sir Alex Ferguson but this time things feel a little different at United and particularly in attack they look capable of mixing it with the very top clubs.
One of the key factors in United's bid to retain Champions League football could well be how they handle a congested fixture list that will often see them playing midweek and weekend matches. Solskjaer was particularly unwilling to rotate his squad towards the end of last season but surely United will need to demonstrate far greater depth in that regard if they are to challenge on multiple fronts this coming season.
Prediction: If United can continue their form, then a top 4 finish in the 2020-21 Premier League looks likely. To date they haven't made any sizeable moves within the transfer market but I would expect them to look to strengthen their squad in several key areas to ensure they can compete for an extended period.
Odds: You can back Manchester United for a top 4 finish in the 2020-21 Premier League @1.40. Given their strong calendar year to date that looks to be a reasonable price for reasonable returns.
---
Chelsea
Chelsea's bid to maintain a top 4 finish in the 2020-21 Premier League is based around big, early transfer spends with the club having already brought in the likes of Timo Werner and Hakim Ziyech while also pushing hard to complete deals for Kai Havertz and Ben Chilwell. Such acquisitions would certainly strengthen an already exciting young squad and the West London club will hope that in time they can return to challenging for higher honours.
Time then is very much the key consideration for this Chelsea season. How long will it take their foreign imports to settled into the Premier League and how much of it will Frank Lampard be afforded if his expensively assembled squad don't hit the ground running?
The end of last season saw Chelsea manage a top 4 finish but equally there were some humiliating loses a long the way in all competitions that highlight some of the defensive deficiencies that remain in this squad. In what is such a short pre-season, those defensive worries must be the priority for Lampard to correct but their involvement in the later stages of the Champions League means that they won't have many opportunities to test out new players and/or tactics ahead of the Premier League season kicking off.
Prediction: Chelsea are certainly going to be one of the best teams to watch in the 2020-21 Premier League season and you would imagine with the amount of attacking flair they possess that they will be in and around the top 4. However, their slump in form towards the end of last season coupled with a propensity for conceding soft goals must be addressed.
Odds: Chelsea's odds to finish in the top 4 of the Premier League 2020-21 @1.61 are tempting given their outlay on transfers which is seeing them collect some of the top young talent across Europe. If they can balance attack and defence and improve their home form then they could be very good odds.
---
Arsenal
A bet on Arsenal to finish in the top 4 of the Premier League used to be a banker with the Gunners completing the feat in 20 consecutive seasons between 1997 and 2016. However, since then they haven't managed a top 4 finish and last season saw them record just 14 league victories, their lowest return in the Premier League since it moved to a 20 team format.
Despite the above statistics, there is renewed hope at the Emirates that the 2020-21 Premier League season could see Arsenal turn things around. In fact, looking at the league table from the 1st January 2020, Arsenal would be in 4th place ahead of the likes of Chelsea and Spurs and of course they finished off last season in spectacular fashion with an FA Cup win that has certainly lifted the mood.
In Mikel Arteta they look to have secured one of the most promising young managers going and it will be interesting to see just how much he can achieve in his first full season in charge. He already seems to have done enough to convince star striker Aubameyang to commit his future to the club and Arsenal are also pursuing defensive reinforcements to over come some of the problems they faced in that particular department last year.
Prediction: One thing is for sure, Arsenal will be a lot closer to a top 4 Premier League finish in the 2020-21 season than they were last year. A rethink of their tactics as well as some astute signings should improve their overall defensive record and their ability to win points away from home.
Odds: Given the momentum at Arsenal, odds @4.0 on them to claim a top 4 finish in the 2020-21 Premier League are really good value for money.
---
Spurs
Another side that in recent years have been top 4 regulars in the Premier League are Tottenham Hotspur. While 2019-20 was a year of significant turmoil in North London, there were again signs that new manager Jose Mourinho was turning things around. Post lockdown, Spurs lost just once and finished with 18 points from their final 9 matches, the 3rd best record in the restarted Premier League.
Mourinho has now embarked on a mission to strip out some of the undesirables in his squad while strengthening in key areas including central midfield and defence. The acquisition of Southampton's Højbjerg looks to be a smart one and will undoubtedly improve Spurs defensively while simultaneously unleashing the talent they still possess up front. Unlike most of the other clubs playing in Europe, Spurs have decided to play 3 pre-season friendlies as Mourinho looks to impress his methods on the Spurs squad.
The fact of the matter remains that Spurs still have the quality in their squad to challenge for a top 4 position in the Premier League this season and if Son and Kane in particular can remain fit then there is no reason to believe that they can't return to the Champions League.
Prediction: Mourinho has only ever once failed to reach the top 4 at the end of a full Premier League season in charge. Keeping star players fit, getting the most out of last seasons big money signings in Lo Celso and NDombele and bringing in defensive reinforcements will be key for Spurs if they are to return to the big time in 2020-21.
Odds: Like their North London rivals, Spurs are good value @4.5 to gate crash the current top 4 in the 2020-21 Premier League season.
---
Other notable odds
Wolves - The Midlands club have been threatening the top 4 ever since they returned to the Premier League bank rolled by some serious money. They faded towards the end of last season and I would expect there to be a little bit of shake up during the closed season to keep them fresh and firing. Again, they will be very difficult to beat and have the game to take points off the big clubs around them. You can back them to finally reach the Champions League positions @7.0
Leicester - looked like a shoo-in for a top 4 finish last season before enduring a retched run-in that saw them win just 2 out of their final 9 fixtures. A couple of injuries to key players didn't help and they now face a struggle to hang on to some of their first XI as the big clubs circle. It'll be a tough ask to emulate last year let alone improve on it but you can bet on them to do so @7.5
Everton - There has been big investment in the Everton squad in recent years with the aim that the Toffees could finally break back into the Premier League's top 4. The recruitment of Carlo Ancelotti is a real coup but this is surely his greatest managerial challenge following some woeful transfer business in recent years. Clearing out some of those wastes of money and bringing in the players for his system will be key in this transfer window. If Ancelotti gets it right then Everton will certainly move up the table and you can back them for a top 4 finish @11.0
Southampton - The real dark horses for a top 4 finish in the 2020-21 Premier League are surely the Saints. Ralph Hasenhüttl has done a great job on the South Coast and his side took an impressive 18 points from their final 9 games. There are signs that Southampton will once again be dipping into the transfer market and pulling out some diamonds from the rough, a tactic that has seen them recruit many of the top players in the league. You can back them at long odds of @25.0 to finish in the top 4.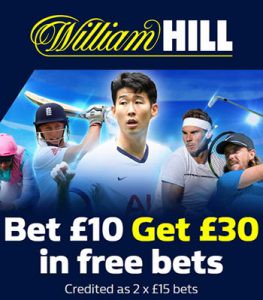 For more betting offers on both fiat and crypto bookies and exchanges visit FA Cup Finals