I've covered quite a few of the outright markets most which have been the more desirable achievements such a the 2020-21 Premier League champions, highest scoring team and top goal scorer but this is one that all clubs and managers would rather avoid!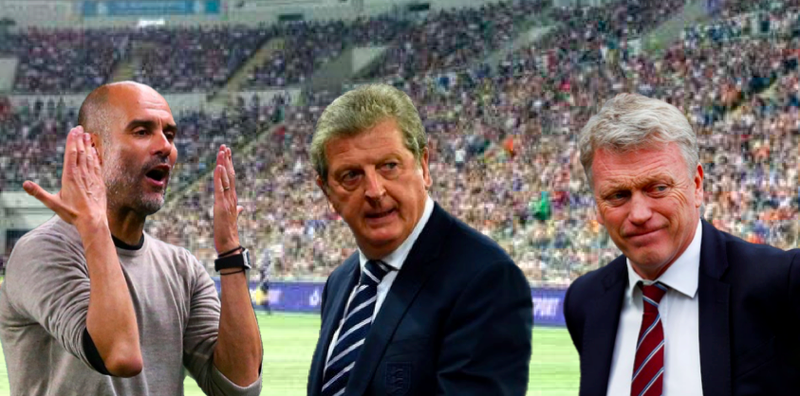 "The Sack Race" as it is generally referred to are actually the odds being offered on the first Premier League manager to leave their current position for any reason e.g. not just being fired due to poor results and so it does open up the possibilities when betting on some longer odds.
Last season was, by Premier League standards, a fairly quiet one with only 5 teams choosing to change manager, the lowest number of changes during a season for the past 15 years. There was however, a relatively early managerial departure in the form of Javi Garcia who was sacked by Watford on 7th September.
It is perhaps understandable that the sides tipped to be fighting relegation are those who are most likely to make a change in leadership in search of better results but this season there are also some tantalising odds on a few of the bigger names managing in the Premier League.
Another major factor in this year's odds is that fact the transfer window is not due to close until 5th October, 4 rounds into the Premier League season, meaning that a slow start to proceedings may prompt clubs to make a swift decision to axe their boss and still give the incoming manager time to reshape the squad they've inherited.
Roy Hodgson - Crystal Palace
Palace endured a torrid time in the closing part of last season and it's entirely possible that the Eagle's board will look for new blood pretty early on in the season if Hodgson is unable to turn things around sharpish.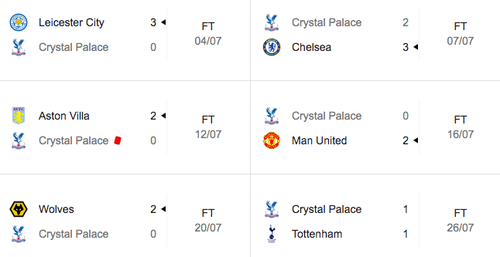 A key factor could also be the potential departure of Wilfred Zaha not only because he is the club's best player but because if he finally does leave he will likely generate a large transfer fee that can be re-invested in the squad. How much of a say Hodgson will have in the spending of those funds or whether the board would rather give a younger/long term manager a chance to refresh the side remains to be seen.
You can back Hodgson to be the first Premier League manager to leave his role in 2020-21 @9.0
---

David Moyes - West Ham
Moyes was one of last season's managerial appointments following the departure of Manuel Pellegrini from the Hammer's dugout. However, the former Everton and Manchester United manager has failed to win the fans over at West Ham where he is of course spending a second spell in charge. A couple of decent wins towards the end of last season ensured that he achieved the bare minimum of Premier League survival but you would imagine that the club will be looking for more in 2020-21.
The fact that Moyes' contract expires at the end of the season would also make him relatively cheap to dispose of and if the West Ham board spot a better, long term option over the coming months then they may decide to act fast and bring their man in to replace Moyes sooner rather than later.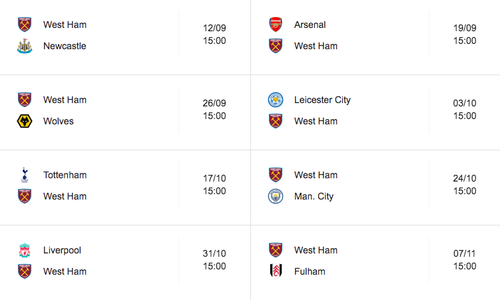 The Hammer's also have a very tricky start to the season with games against Man City, Liverpool, Spurs, Arsenal, Leicester and Wolves making up 6 of their first 7 league games. As such it's entirely possible that West Ham will once again find themselves in and around the relegation zone and you can back Moyes to be the first man out of the door at a very generous 9.0.
---

Steve Bruce - Newcastle
Bruce was many people's favourite to win last year's sack race but his Newcastle team enjoyed a fairly decent season before failing to win in their last 6 matches. Still there is always plenty of drama up in the North-East and this is highlighted by the fact that Newcastle have made more mid-season managerial changes (19) than any other club in the Premier League's history which is pretty good going considering that they spent several years not even in the top flight!

This season's off field antics include the possibility of a major takeover which then evaporated and the ongoing battle between the fans and club's owners. It's certainly never a dull moment up on Tyneside and you can back Bruce to be the first manager to leave his club @9.0
---
Pep Guardiola - Man City
Last season you could get odds of 100/1 on Guardiola being the first man to leave his managerial position at Man City but times have changed. The mega rich investors have watched as Guardiola's team first lost their Premier League title and then threw away a golden opportunity for the holy grail that is the Champions League.
City are still very pleasing on the eye to neutral but that is not likely to buy their manager much time if it looks like they will go another season without adding at least the Premier League title or European glory.
Guardiola is also not renowned for doing rebuilding jobs at the clubs he's managed in the past and this is very much what is required with this City team who need a defensive shake-up and the replacement of several ageing stars. Of course, If Raheem Sterling continues to miss open goals then Pep may just decide to take matters into his own hands You can bet on him to either be fired or throw the towel in at odds of 17.0
---
Frank Lampard - Chelsea
Lampard makes an appearance on this list purely because Chelsea's owner Roman Abramovich has shown over the last couple of decades that he is not a patient man when it comes to seeing an immediate return on his investments. Expectations at Chelsea were fairly low last year given their transfer ban so despite a fractured finish to the season and a disappointing end to their challenge for silverware in the FA Cup and Europe you would imagine that Lampard came out ahead.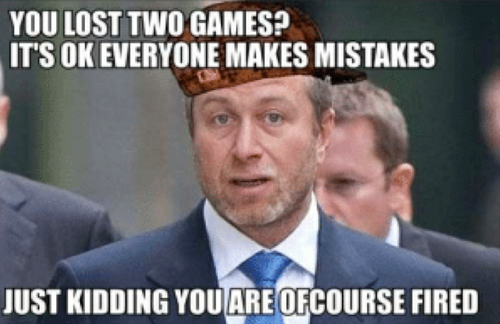 However, this summer has already seen some extravagant spending and that looks likely to continue meaning that the pressure on Lampard to deliver trophies will certainly be on. Let's not forget that these are still very early days in the management career of the midfield legend and he was only given a 3-year contract last summer suggesting that the board are hedging their bets on whether he is the man to lead them back to glory.
Another fan favourite, Roberto Di Matteo, won the Champions League and FA Cup in his first season in charge of the Blues and followed that up the following Autumn by winning the Premier League Sack Race. You can bet on Lampard to follow a similar path at a very generous 26.0
---

Marco Biesla - Leeds
Biesla's inclusion on this list is primarily due to the fact that the man who led Leeds back to the Premier League following a 16-year exile doesn't currently have a contract to continue into next season!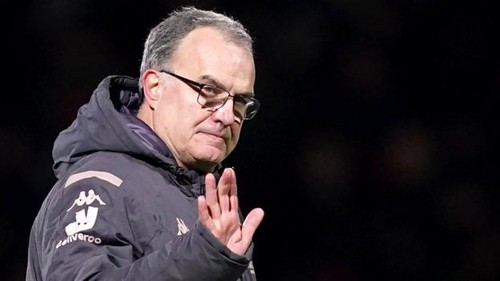 Just last week Leeds United Chief Exec Angus Kinnear suggested a new deal was "very, very close" but until he actually signs on the dotted line there is the chance that Biesla may choose to move on. Indeed the legendary Argentine coach has never spent a third season in charge of a club side during his 30-year managerial career so I think Leeds fans are quite right to be nervous about the prospect of losing their main man in the coming weeks and you can back him to be first out of the door @13.0
---
Other notable odds
The other 2 managers of the newly promoted teams Fulham and WBA are hovering at similar prices to be the first to leave their positions. Scott Parker (@13.0) and Slaven Bilic (@15.0) will know that in their quest for Premier League survival it's not uncommon for clubs in their position to replace a manager mid-season despite the good work they've done in getting them there in the first place.
Dean Smith of Aston Villa may have guided his team to safety on the last day of the season but you can still back him to not survive long in his role during 2020-21 with odds @10.0
Jose Mourinho is yet to win over some of the fans at Spurs with his style of football. He comes with the reputation as a man who knows how to deliver silverware and if it looks as though Spurs might go yet another season without any then his chances of surviving in his role will also shorten. You can back him to be first to leave @17.0
Brendan Rodgers and Leicester endured a torrid end to last season. There is always the feeling that Rodgers is a bit of a one trick pony and despite having had a very good initial 12 months in charge of the midlands club, if poor results carry on to next season then he could find himself facing the axe @21.0