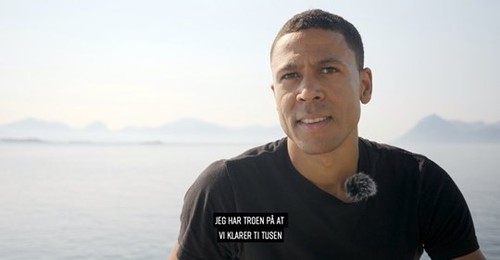 ACHILLE BARONE


Post: 2.30pm
Competition: Europa League Qualifications (final)
Match: Molde - Partizan Belgrade
Time: 19:00
Tip: over 1.5 Molde
Odds: 1.90 (bet365)
Stake: 5.5%
Reasons:
Let's go again to Norway but this time to follow this important game that will determine who between Molde and Partizan, will take part in the group stage of the next Europa League. The first leg ended 2-1 for the Serbs and Bolly's goal, he still holds the hopes of the Norwegians alive.
There is great expectation for this match in the Molde environment.
Everyone: fans, players and society, are aware of the great strength of the team especially when playing at home. In this regard, the striker Mathis Bolly, the hero of Thessaloniki (goal at 115 'against Aris who was worth the turn of the round), called on the fans to fill the stadium and support the team in this a very delicate challenge against a team that is very difficult to deal with and, moreover, currently in advantage: the Partizan Belgrade. The environment is very heavy and despite the strength of the opponents, the Molde has what it takes to overturn the situation.
At Partizan, they know very well that the opponent will try to attack from the first minute and that the momentary advantage would vanish almost immediately in the case of only one Molde network. Therefore it is very difficult to hypothesize a defensive challenge on the part of the guests who, on the contrary, will have to start as if the result were 0-0. This aspect could be a very important element in the economy of the match since the Molde has fast and smart tactically players that could strike at any moment. Beyond the technical and tactical aspects that the respective coaches will establish, it is easy to hypothesize some scenarios:
⁃ with 1 goal, the Molde passes the turn (for away goals), but with such a skimpy advantage, the risk of not passing is still decidedly alive as Partizan would pour into full body attack (any tie would reward the Partizan)

⁃ If Partizan took the lead, then Molde should try "all for everything" by scoring at least 2 goals (and not suffering any more) to rebalance the situation
It is a goalless draw, it would eliminate the Molde without appeal
From whatever point you look at it, the Molde must mark at least 2 networks to have a minimum of certainty and in this case, the statistic gives us a very surprising and significant datum ......
Trivia: in the last 20 Molde home games, considering all the competitions (Europe, Championship and even friendly matches), in 15 games Molde has scored at least 2 goals (75%). A very significant figure given that despite various matches and motivations, the team is always very prolific at home.
With leveled stakes given that in Europe it is never easy, we trust Bolly and his companions!
https://www.moldefk.no/nyheter/bolly-for-mfk-partizan