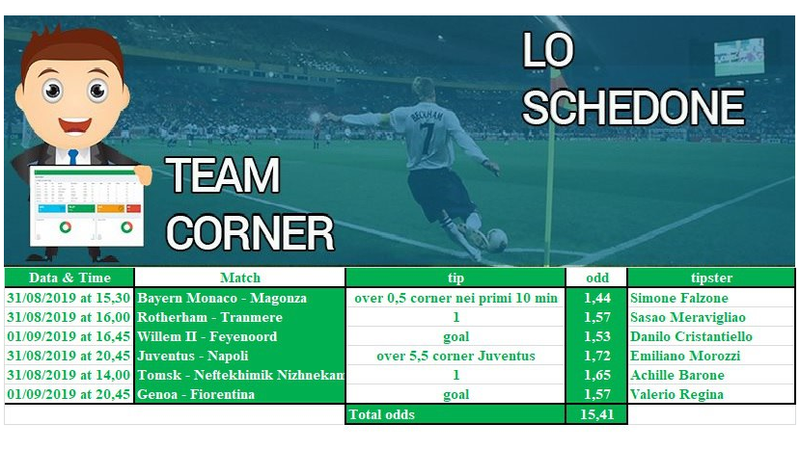 Happy Saturday to all and .... the Team Corner card is back !!!
I explain briefly to the newcomers what it is (for the loyalists already know what I mean: joy: ...) every Saturday we tipster give us a multiplet in which each of us decides a game (after having obviously studied it) and we join them in a single ticket with the hope of making the big shot and breaking the bank !!! We usually recommend playing it with error, or for lovers of integral risk ... or just take inspiration. Make good use of it ...
PS: last year we fully hit the coupon once with a total quota of over 50 .... and more than once we went to the cash desk thanks to the error or with covers on the last ..: moneybag :: moneybag :: moneybag:
For today we start with a slightly softer version.