There is still one month left before the US Open but I believe it is already a good time to pick your favorites. I am usually against betting for the favorites before the tournament starts but this time I cannot see anyone who could beat Novak Djokovic in New York.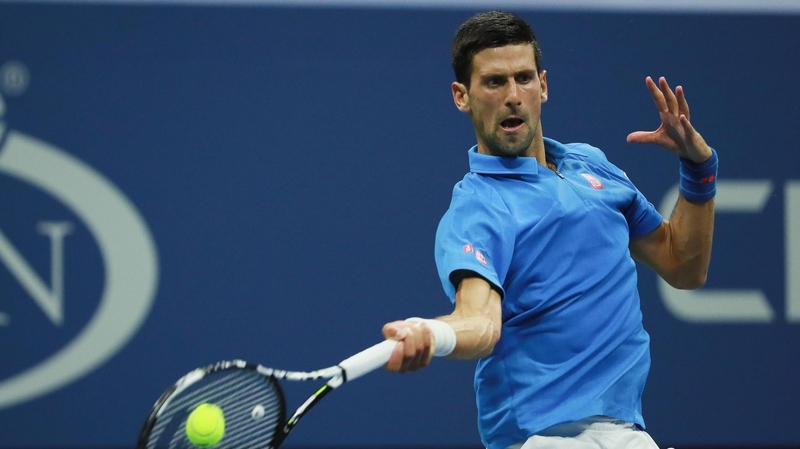 Djokovic to win the US Open @ 3.35
Before Wimbledon, I said that Federer to win @ 1.85 was a joke with no value (he was the favorite, but 1.85, seriously?), but this time, I believe we will see no surprises. I was never a huge fan of Nole, but we must agree that he is one of the greatest players ever to play tennis.
Also, what he did in 2015 is beyond unbelievable. Djokovic managed to defeat Nadal at the French Open (sadly, he lost the final to Wawrinka) and also won other 3 Grand Slams. No one, including Murray, Nadal, and Federer, could even dream of defeating Djokovic in 2015 and early 2016 and that says a lot about this man's potential. However, when Djokovic won the Australian Open and French Open in 2016, and everything seemed perfect for him to win all four Grand Slams in one year, things started to go down the hill. He suffered an early defeat to Sam Querry in Wimbledon and couldn't do much for the rest of the season.
In 2017 Djokovic split with his team and couldn't recover from never-ending injuries. Nole even stated on numerous occasion that he was not connected to tennis anymore and his confidence was lost. It was unfortunate to see Djokovic playing mediocre or even not playing. I am confident that Djokovic will never want to remember the last 2 years of his career. So why the hell would I want to bet on Novak Djokovic to win the US Open this year? Well, I believe that Djokovic from 2015 is back - both mentally and physically.
Novak came to Wimbledon feeling in a great form, and it was clear from the start. However, he had to face Rafa in the semi-finals, and that was the defying moment of Djokovic's season and maybe even his career. Nole found enough strength to prevail against one of the greatest fighters on tour and won in 5 sets. He also saved some crucial break points in the deciding set, which showed us that the old and invincible Nole was back. After the victory in semis against Nadal, it was obvious that Djokovic would defeat Anderson without much trouble to lift the trophy.
We are yet to see Novak Djokovic play on hard court after his Wimbledon victory but that is one of the reasons why odds for him to win the US Open are still that high. I am pretty sure that instead of @3.35, you will only be able to catch something around @2.2-2.5 in September. Of course, even though Nole is back, there will still be some guys who will try to steal the trophy from him.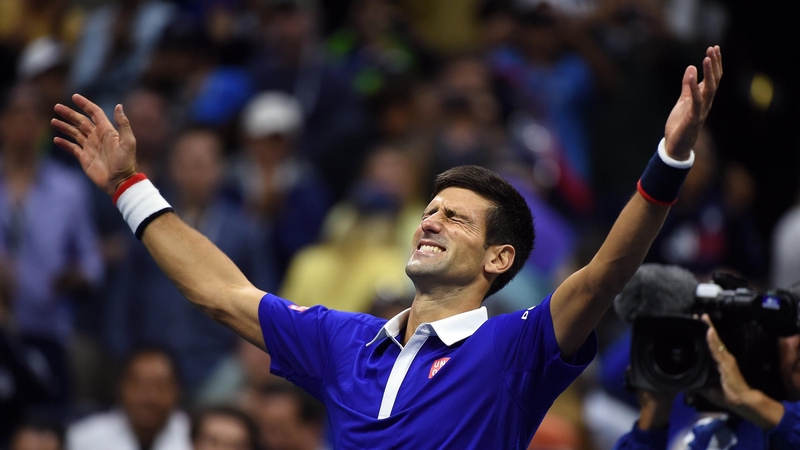 Who can fight against Djokovic?
Roger Federer was not that great on grass this year. He still won most of the matches he played but losing to Kevin Anderson in the quarter-final of Wimbledon from 2-0 up is something that Roger Federer in his best would never do. Also, for the last couple of years, Roger Federer plays his best tennis early in the season. It seems like his energy tank is just too small to last for the whole season.
Rafael Nadal will probably be the main threat to Novak Djokovic in New York this year. Rafa is the defending champion and also the world's number one so theoretically he should be the favorite to win. However, I believe that Novak Djokovic destroyed the wall of doubt in his mind by defeating Rafa in Wimbledon and it is now Rafa who has to fear to face Djokovic, not the other way around. It is Rafa who has to think of the ways to defeat Djokovic in New York and that won't be easy because Djokovic is on fire.
All the big servers such as Isner, Anderson or Del Potro will pray to avoid meeting Nole for as long as possible. I am willing to argue the fact that Novak Djokovic is the greatest returner that tennis has ever seen, but I doubt that anyone will have guts to do that. Moreover, when big servers cannot collect easy points from their service game, they start to risk more, and that leads to more mistakes.
Andy Murray just retired from Washington, proving that he is not yet fit to play. Even if Andy choose to participate in the US Open, I doubt that he could ever beat Nole in the best of 5 in his current condition. I also put Stan Wawrinka in this category of unfit players who have the potential, but their bodies are not ready for the challenge.
Alexander Zverev and Dominic Thiem are probably the most promising young guys on tour at the given day. However, I believe they are too young to go all the way just yet. Dominic Thiem is also better off on clay as he will become the new Rafa on clay after Rafa retires. Alexander Zverer, well, he is a threat. However, Sacha is only 21. I believe that I will bet on Zverev to win the US Open a couple of years from now, but he is not ready yet.
Of course, many players can play their career match and defeat anyone on a given day. I believe Kyrgios is one of those players. However, most of the time Kyrgios plays like an immature psycho (I enjoy it a lot) rather than a player who is ready to win something big.
So, looking at the current situation, I cannot see any player who could beat Novak Djokovic in the US Open and I think that the odds for Nole to win can only shrink before the tournament starts. Of course, don't ever bet the money you cannot afford to lose because sports is always full of surprises. However, that is why we love it, right?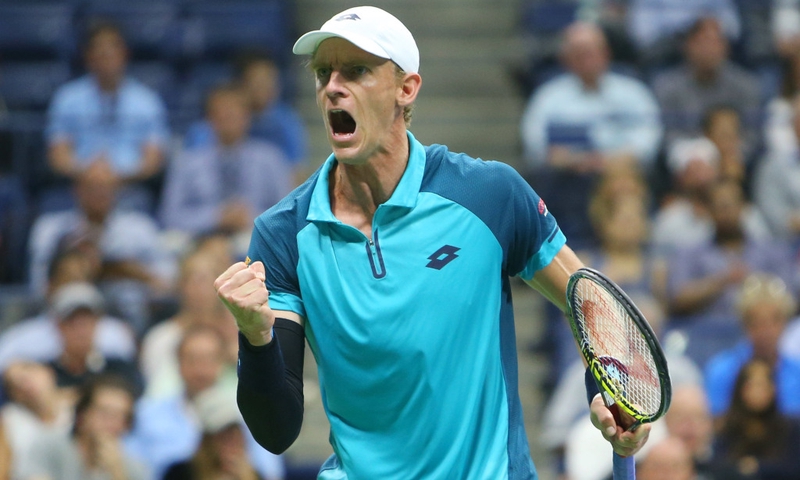 Underdogs who can surprise
If you enjoy betting on underdogs, I would suggest testing your luck with Kevin Anderson @60. Anderson has already played in 2 out of the last 4 Grand Slam finals. He is consistent, has a huge serve, and also knows how to play rallies. I have no idea how Anderson found his best game at such an old age, but it makes me adore him even more.
John Isner @65 is also a decent pick. He is playing well this season so far and also, Isner always shows his best form while playing at home. He will definitely be the fans favorite in New York and that can sometimes be a crucial factor.
Last Tip: if you want to bet on underdogs, wait for the draw and pick the players with an easy draw instead of betting on guys who face Nole or Rafa in the first rounds.