This is the first of many posts that will show you my betting picks and the results every week. This one is for the Month of August and from first to seventh. The Europe top 5 leagues have now ended but I was able to get some profits off the Italian Serie A before the curtain closes.
---
The betting site I use is 1xbet and despite their negative reviews on the net, they are the best in Nigeria. They have the best markets out there in the country dusting indigenous bet9ja. All my bets were placed on 1xbet although I hope to check out Interwetten soon. They are now in Nigeria and I hope they have solid markets like 1xbet.
---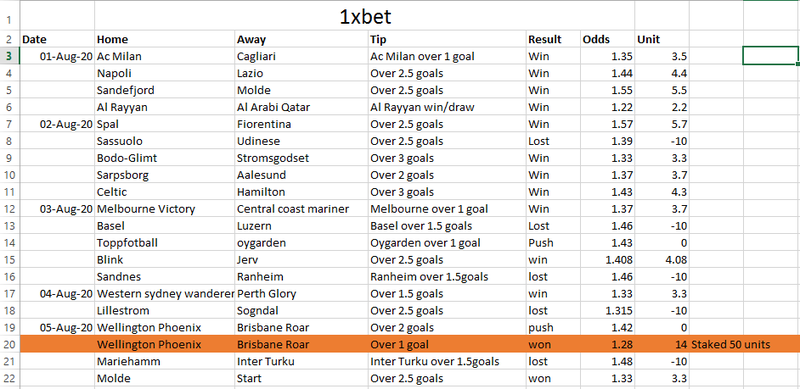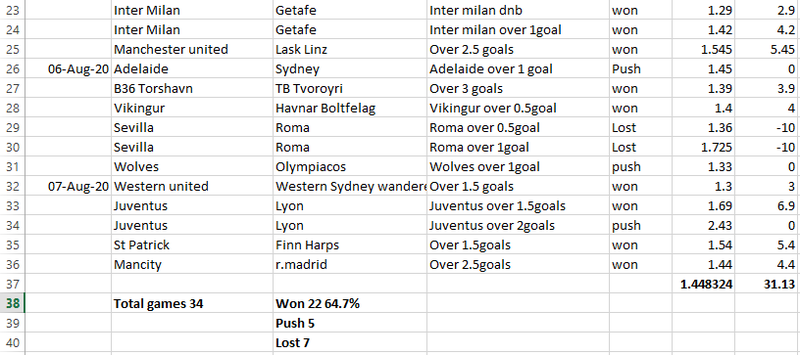 I took 34 bets in the 7 days period with average odds of 1.448. It's a kind of safe bet and I also played all the bets at 10units except for one which was 50 units. It was an inplay game and I believed the odds was overpriced hence the huge stake on it. It paid off and boosted my earnings.
---
22 wins from the 34 bets means I have a 64.7% win rate with 7 bets lost and 5 ended up as push. I am currently up by 31.13 units and I hope that continues.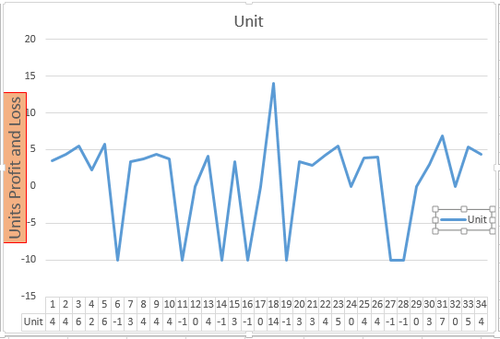 You can see the Line graph above showing the profits made in units and also a picture showing my bettings for the week.
---
Stay tuned next week for more. You can ask me anything here or follow me on my blog at Nairatag.com for more interesting betting tips.