This is the fifth post of my betting results and it was delayed due to some logistics issue. I wasn't at home with my Laptop so couldn't collate the results. This one is for August 29 to September 4. The stakes are flat 10 units as usual.
---
It's my second consecutive week in negative and it's a very bad feeling. I lost very well that I had to rethink my strategy. Some teams let me down but I believe this is just a blip that I will recover from. It's a marathon race and only for the strongest.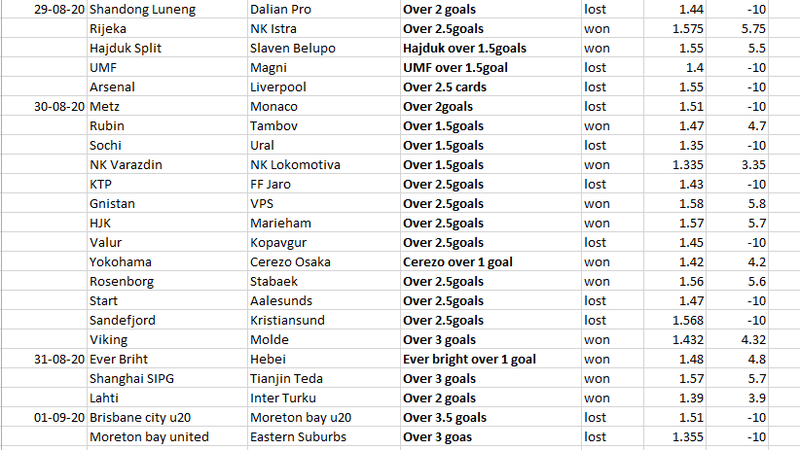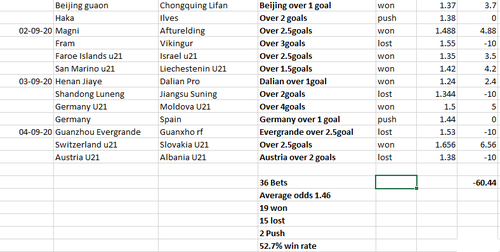 I placed 36 bets in the 7 days period with average odds if 1.46 which is slightly the same with last week own. 19 wins from 36 bets means I have a 52.7% win rate with 15 bets lost which is my highest so far. 2 bets ended as push. I am currently down by a massive 60.44 units.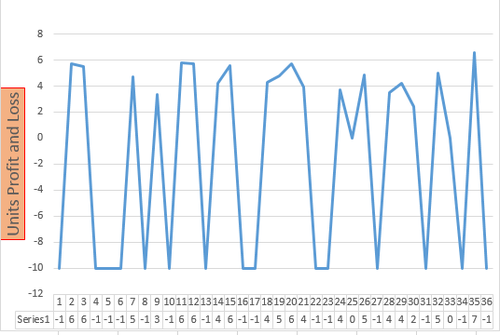 You can see the line graph above showing the negative profits in units and also a picture of my bets for that week.
Stats
36 Bets
19 won
15 lost
2 push
-60.44 units loss
52.7% win rate
August 1-7 final betting results +31.13 units
August 8-14 final betting results +13.52 units
August 15-21 final betting results +24.52 units
August 22-28 final betting results -7.08 units

Stay tuned for next week update. You can follow my blog Nairatag.com for more betting tips.