This is the second post of my betting results every week with my bookmaker 1xbet. This one is for August 8 to 14. As usual, the units is 10 units flat on all bets.
---
I started with some huge results with 9 wins out of a possible 11. This was possible because of the Bayern Chelsea match where Bayern Munich produced a masterclass result to trounce Chelsea. You know betting is full of ups and downs making it difficult to predict what next will happen. If I had continue at that rate, I should be in over a hundred units profit but that was not to be. I got shot in the foot by Manchester united who failed to perform well in their Uefa Europa League match against Copenhagen. Thank goodness they are out already. I started well and ended well with some good results to make sure I ended the week in profit.
---
I await the return of league football to have more matches to bet on.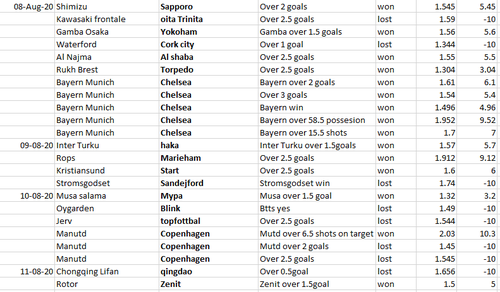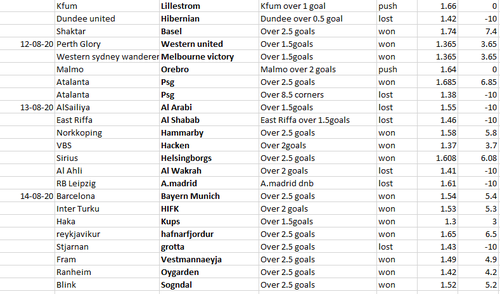 I took 46 bets in the 7 days period with average odds of 1.549 which is an increase to last week 1.448. 29 wins from 46 bets means I have a 63.04% win rate with 15 bets lost which is double of last week own and 2 ended as push. I am currently up by 13.52 units.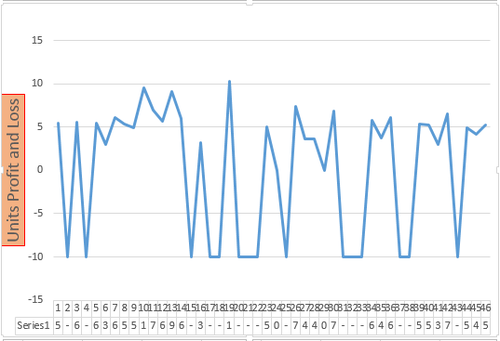 You can see the line graph above showing the profits made in units and also a picture showing all my bets for the week.
Stats
46 Bets
29 won
15 lost
2 push
13.52 units profit
63.04% win rate
Stay tuned for the next update next week. You can follow my blog Nairatag.com for more betting tips.
---