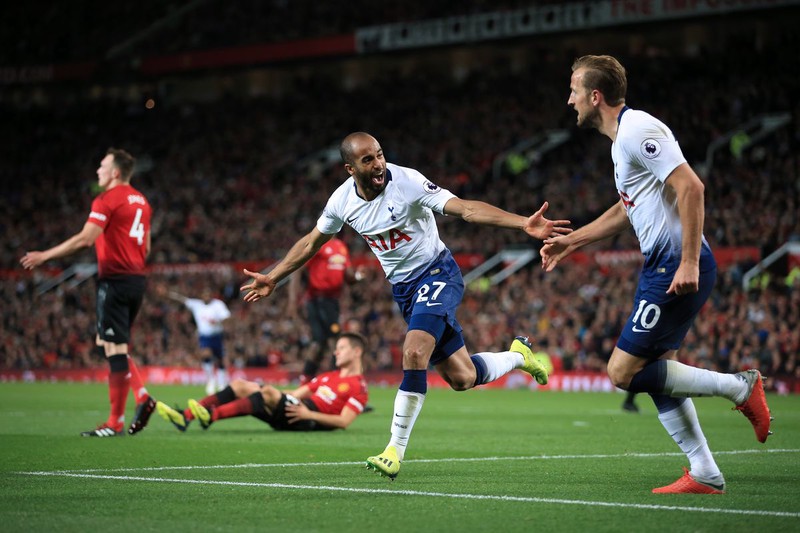 It is the big one that everyone is eager to watch. Tottenham face Manchester united in a huge clash that may decide a coach fate and also decide the team fate in the league.
---
The game is surely going to provide some exciting moment for everyone involved especially with former Manchester united coach Jose Mourinho now the new coach of Tottenham. The game is more than just fight for top four, it is more of a personal vengeance for Mourinho against his former employers Manchester united.
---
Manchester united are in kind of good form having lost just 3 of their last 11 games. They have been having problem winning on away ground but have been solid at home. The lack of goals have been solved by Solskjaer as they are now doing well in terms of goal scored. They have scored 8 goals in their last 3 matches in the premier league and that's something every manager will be proud of. The goals came against bottom teams with the exception of Sheffield who are having a run of good form.
---
The goals trend for Manchester united shows that they are no match for the small teams and can still punish shaky defense. I think this is where the match against Tottenham promise to provide plenty of fireworks.
---
Jose Mourinho is on a 3 win streak with Tottenham and have seen them scoring 10 goals in the process. They score as much as they concede. It is surprising that a coach like Mourinho who prefers a defensive approach will be conceding goals at a very cheap rate. Tottenham has conceded 6 goals in the same 3 matches and that's a source of concern for Mourinho. They are shambles defensively and Solskjaer will want the likes of Rashford, James, and Martial to exploit that.
---
Jose Mourinho is a very tactical coach who prepares specially for different matches and this is no exception. Both teams can set up in a counter attacking formation due to the presence of fast attackers such as James, Rashford, Son, and Moura. This means a team will definitely get hurt or maybe both teams.
---
Conceding 2 against Bournemouth, 2 against Olympiakos means a huge problem and that's not going to be resolved any time soon atleast not in today match. The same goes for Manchester united who conceded 3 against Sheffield and 2 against Aston villa.
---
I don't think whatever tactics the coaches set up means a thing. This match is open with lot of goals
---