Hello friends.
I am back with another exciting initiative that will kick start from this very moment. Ever since I stopped the Scorum promotion initiative, I have been thinking of a way to onboard more users, improve SCR price, and increase SCR transactions.
I found the solution.
---
Request a bet service
---
The betting industry is a very big one with lot of opportunities there. One of this is the tipster part. As a successful tipster, I look to provide my services for the better of the platform and community members.
---
Request a bet is a paid service that sees both parties benefit at the end of the day. Users will be able to request a tip on any match of their choice. There will be a fixed price the user will pay to get the tip. The tip will be sent to the user. If the tip wins, there will be no refund. In any case of a loss, the money will be refunded plus an additional 10%.
---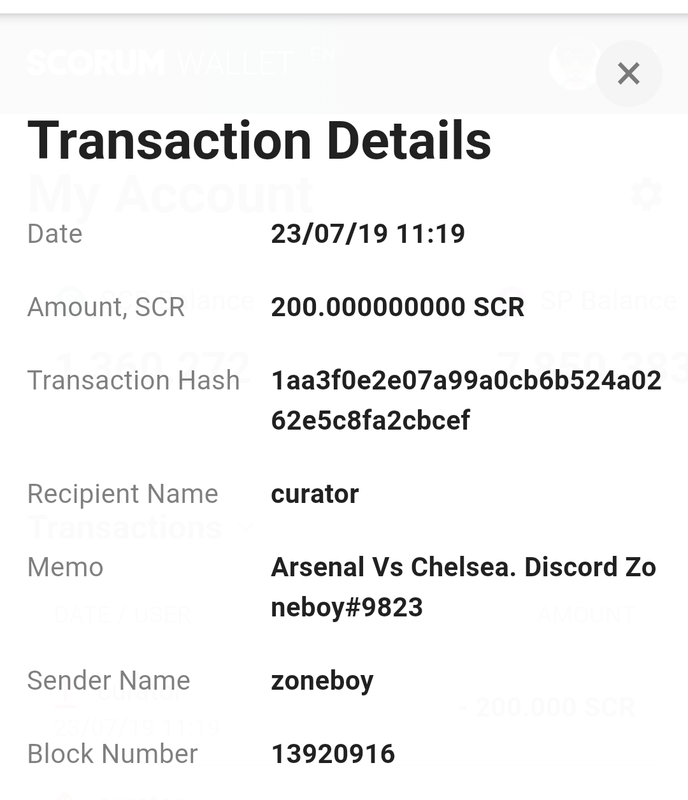 The fixed price is 200 SCR that will be sent to Zoneboy. Tips will be sent to your preferred link of communication. Presently, there is no way to encrypt Memo and it will be bad if your paid tip is seen by the general public.
The service is starting with football and will include more sports as times goes on.
---
Rules
Send the 200 SCR with the match as Memo to zoneboy with a link of communication. E.g Arsenal Vs Chelsea. Telegram Zoneboy. Discord Zoneboy#9823
The Message should be sent 3 hours before the match kickoff.
The tip will be sent to your preferred mode of communication within the next hour.
All tips end in 90 minutes.
A match per message per tip.
In a situation where there is no tip for that match, your 200 SCR will be refunded.
Use Case
John sent zoneboy 200 SCR with the memo Algeria vs Senegal. Discord John#123. Zoneboy receives the message and contacts John with the tip Algeria will win. Odd 2.89. John will stake on any bookie of choice and win. In any event of a loss, Zoneboy sends John 220 SCR.
---
I don't know how the community will receive the above but I can assure you that it is for the good. It has so many advantages.
---
You may now ask, what will the SCR gotten be used for in the event that the tips won.
---
All SCR sent in exchange for tips will be powered up into SP.
I will analyze the response of users to this initiative and look into the future.
Future
Include many sports like Basketball, Hockey, Tennis, Boxing, Horse racing, Baseball, and so on.
More tipsters will be on-boarded after verification.
There will be an interface where users can see each tipster records.
Users can easily request a bet from any of the tipster
The interface will be modified to include easy purchase of SCR via debit/credit card/ PayPal and so on.
The above is subject to modification as times goes on.
You can start requesting your bets now.
Let me know your thought below.