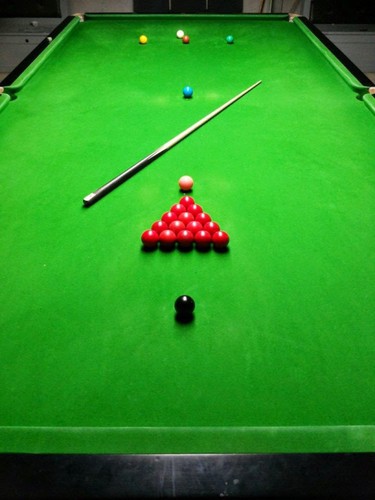 This weekly contest organized by Liuke96player stands out in its league, as it helps one reminisce long forgotten wonderful memories and once again, dwell in the world of ecstasy for a while.
Of course, Google or Wiki will tell you snooker is played on a rectangular table covered with green cloth, with pockets at each of the four corners and at both ends of the middle. True, but It isn't entirely true as I can vividly remember earning quite a lot through locally made snooker board without green cloth or well designed pockets in the early 2000s'. If I had known there would be someday like this, when I would get to talk about my snooker experience, I would have done everything humanly good and possible to record my beautiful although locally made snooker table, record my earnings and record the fun we all had playing it.
After some occurrences in a few days in the year 2004, I realized you do not need thousands to get a snooker board or build one, you do not necessarily need a well designed snooker board with sparkling green coloured cloth on it and well designed pockets to enjoy the game of snooker. I had far less and yet I enjoyed and earned more, it is really a wonderful thing to behold.
THE TRIGGERING..
On a very cool evening, I was caught standing on the road side, a thunderous slap followed as I was sent on an errand for the past 30 minutes, instead of going and returning with the message, I stood there at the roadside, watching lustfully at older boys playing snooker. It was fun to watch, as I saw skills exhibited by the more skillful ones to "pot balls"(as it was fondly called), I enjoyed the few moments I stood there watching.
At home, I got to know that I was not only slapped and cautioned for standing there and failing to deliver the message I was sent for, I was compelled for standing close to dangerous guys. That snooker spot was known to be crowded daily by much of the bad guys, and the game mostly played by irresponsible guys, there was barely a day that goes by without exchange of blows at that spot. It was made clear to me to avoid going anywhere close to that danger zone ever again and I agreed, but the thought of playing snooker one day never left me.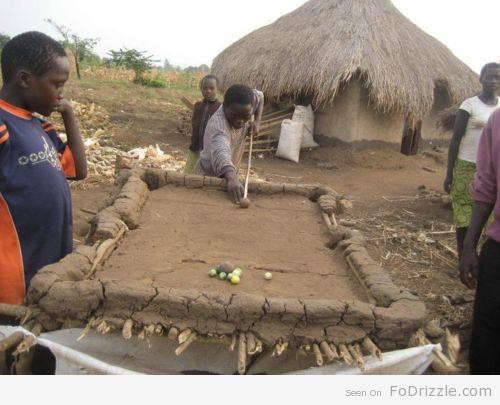 I SHOULD BE IN THE SAME HISTORY BOOKS WITH NEVILLE CHAMBERLAIN..
Luckily for me, I came across a friend that shared the same snooker interest with me, he had ideas of building a locally made snooker board and needed funds to get the materials in place. I was filled with joy as my dreams is finally going to be fulfilled. I went straight to my savings box and broke it loose, I emptied every single coin in it and helped fund the materials needed for the building. We went for sticks and nails on the first day, the next day we went for golf balls. The day after that, building of the first locally made snooker board in our town started. It took us three days to finish constructing the board and stick. We took abandoned socks and used for pockets as they were nailed to the board. Then, finding a piece of material clothing that will help the movement of the golf balls as the one we normally watch on TV's and snooker joints was the final hurdle we had to cross, luckily for us, we found an abandoned rug and sliced it into the fitting of the board, SNOOKER IS SET!
We launched it the next day we came back from our respective schools and gradually, boys of our age and older than us began gathering. We charged little at first for each game and when we started getting enough patronizers, the price per game increased. It was the first business I engaged in as a young boy.
Playing snooker freely as the owner without fear of losing your stake made me understand it needed concentration than skill, with more skill and less concentration, your skill will pot just a ball or two in the pockets whereas with concentration you would pot in more balls.
MY BITTERSWEET FEELING OF THE GAME..
Breaking..
Breaking the balls was one of the toughest but sweetest part of the game. When you get the chance to break, a very skillful snooker player will pot more balls than the opponent with a very hard, concentrated and skillful break. A miscalculated break from me gives me more pain than losing the game. Therefore, as a builder of the locally made board, I found out the particular position to place the cue ball and break for balls to fall into the pockets and earn me points. It isn't cheating but brain work(Hahah)..
A BRIEF HISTORY OF THE GAME..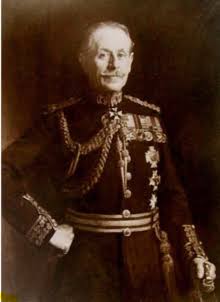 I got to know that the word "snooker" was actually a military term used to refer to a new and inexperienced personnel. Snooker game later formed by an army officer name SIR NEVILLE CHAMBERLAIN in 1884, then it was played on a rectangular table covered with a green cloth. Chamberlain devised a set of rules for the game that combines the use of pyramid and life pool.
England became the base from which snooker spread across the world with the first authority regulating its activities, THE BILLARDS ASSOCIATION AND CONTROL CLUB was formed there which is now governed by the WORLD PROFESSIONAL BILLIARDS AND SNOOKER ASSOCIATION (WPBSA) as from 1968.
THE MOST SUCCESSFUL WORLD SNOOKER CHAMPION..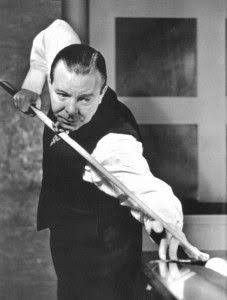 Joseph Davis, born 15th April, 1901. Davis won the first 15 world championship from 1927-1946. Although he won them in a one-off stand as opposed to the knocked stages involved in playing the game today.
THE CURRENT WORLD CHAMPION..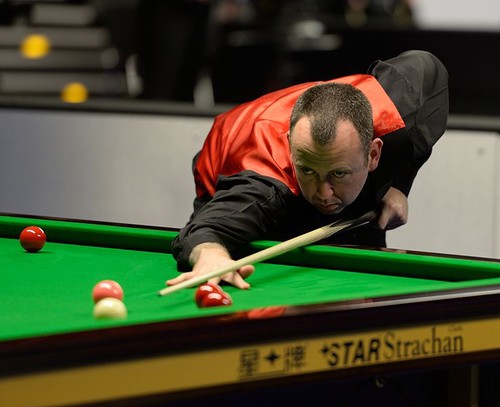 Mark James Milner, nicknamed "The Welsh Potting Machine" is a Welsh professional snooker player, born 21st March, 1975. Mark is the first left-handed player to win the World Championship, he has seen his left hand, hand him the snooker championship trophy three times in his career. He first won the tournament in 2000, won it next in 2003 and is the current winner in 2018.
===========================================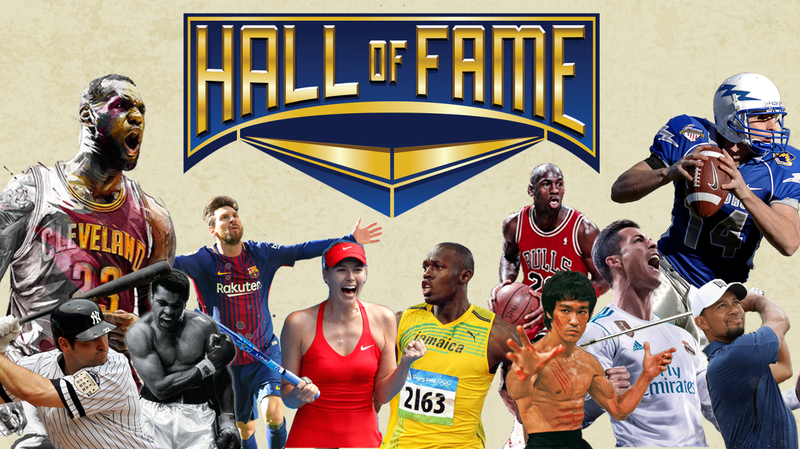 This is my piece for Liuke96player's weekly contest. This contest was initiated to help grow and recognize good writers. This week has got to do with SNOOKER, you feel you have something you can put up concerning snooker? Check the link below..
https://scorum.com/en-us/billiards/@liuke96player/scorum-hall-of-fame-week-4-winners-and-snooker-50-scr

Lastly, If you haven't played snooker your entire life, you sure have been missing a lot.
THANKS FOR READING..