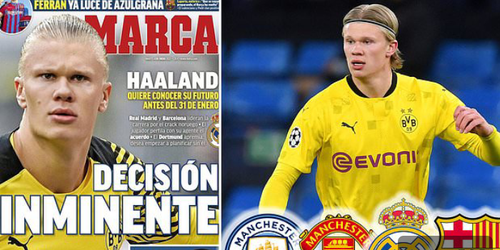 German top-flight Borussia Dortmund has given Norwegian sensation Erling Haaland a lifeline. From news making the rounds, the striker has been told to take a final decision on his future come the end of January.
Haaland's 74 million euros release close is to be activated this summer. Hence, top-clubs in Europe are interested on capitalizing on the clause.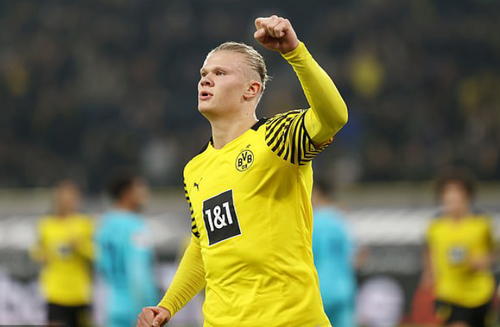 Erling Haaland's statistics
Ever since moving to Dortmund, Erling Haaland has netted 76 times in only 74 games. Making him one of Europe's highest-scoring strikers in his early 20s.
Although Dortmund are now out of the Champions League, Erling Haaland gave a good account of himself while he could. Hence, Dortmund are keen on keeping him.
The team's interested in Haaland's services
In line with the activation of his release clause, a handful of teams have signalled interested in the Norwegian services. In Spain, the likes of Barcelona and Real Madrid remain firm favourites.
For England, Manchester City, Manchester United and Chelsea also remain keen on his signature. Although it is not a deal to be completed in January, it is one worth keeping our eyes on.
Summary
Haaland has been one of Europe's finest properties in the last 3 years. Hence, his next destination would be of interest to many.