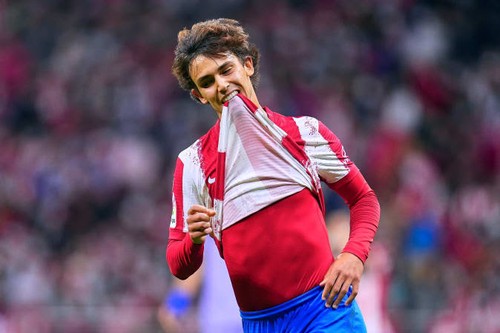 Liverpool has been the most consistent team over the last 5years in the premier league due to the quality of players jurgen Klopp has brought into the team.
Joao Felix Is one of the most talented football players the world has seen over a couple of years, he came from Benfica to Atletico Madrid after an impressive season.
Other players who came from Benfica to another club have been successful too sick as the like of Bernardo Silva, Ruben Dias, and Ederson. And Dias as a central defender has been one of the most important players to Pepe team's in the English Premier League, and last year he showed his quality as he was able to win the best defender of the year.
Felix's time at Atm hasn't been the best after splashing £100m on the player, and despite then winning the league last season as a striker you should expect him to come up with a higher goal and assist ratio but that's not the case for the young Portuguese.
But despite this bad form, Liverpool is interested in restoring the Joao Felix we knew when he was at Benfica, and despite the form, it is reported that Liverpool is interested in signing the player who is cost £67m.
So with Roberto firmino advancing in age and having less game time, I think Liverpool should look for a replacement as early as possible. And Joao Felix we are the perfect replacement because he suits jurgen Klopp's style.