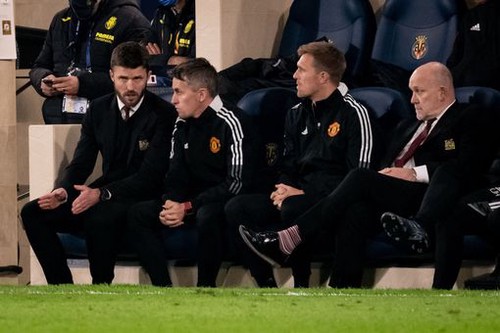 Ronaldo new record
Ronaldo showed again why he is one of the best players on the planet earth after he scored a brace in the 3:2 match against arsenal.
He proved that he is still the man to lead the attack for Manchester United after he was benched in the previous game. He scored his 800 career goal and also surpassed it after he scored the winner in a penalty contest which was caused by Fred.
It was a crucial victory for Manchester United as the result today moves then to 7th position in the league table. And as a result, Manchester United are just 2 points behind an Arsenal side who are 23 points
And they are sitting 5th in the premier league table.
Manchester United fell bizarre after smith Rowe's goal which was later ruled out, but after a while, the VAR overturned the decision and awarded the goal to Arsenal's team. The reason why it wasn't disallowed is that the Manchester United player was the one who tackled his goalkeeper.
The red devils came back in the game before the first half as Fernandes slotted in the goal as they were held to a 1:1 draw in the first half.
Ronaldo's goal came after Fred was tackled in the penalty. The team started strong as Ronaldo scored his 800 goals 801 goals as well. and also Odegaard gave a reply before Ronaldo scored the winning goal in the spot-kick.