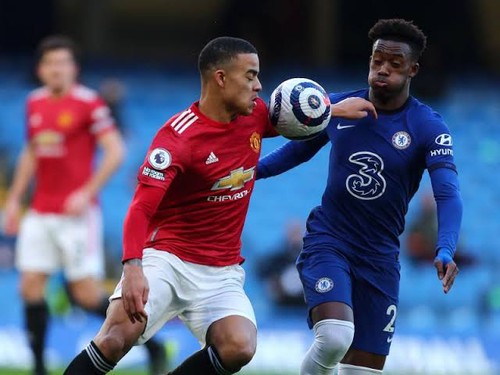 In UEFA Champions League quarter final fixtures, Paris Saint German hosted Bayern Munich while Chelsea hosted FC Porto. It was the second leg fixtures as the results decided who will remain in the competition.

Paris Saint German in today's match, though they also played well in the first leg but they were more energetic in the second leg. In the opening minutes of the first half, Paris Saint German were dominating play and were having few chances of scoring. Bayern Munich with time got back into the game and Maxim Choupo-Moting scored the opening goal from David Alaba assist. Maxim Choupo-Moting scored against Paris Saint German in the first leg.

Bayern Munich won 1-0 in the second leg but Paris Saint German already secured a 3-2 victory in the first leg which made them advance to the next stage of the competition. Paris Saint German qualified through the away goals system.
After Paris Saint German qualified for the Champions League Semi Final, they will face Manchester City or Borussia Dortmund in their next fixture. It would definitely be a tough one to decide as Manchester City led Borussia Dortmund 2-1 in the first leg, Borussia Dortmund had an away goal advantage. Paris Saint German knocked out the reigning champions and would surely handle anything thrown at them.
Chelsea lost 2-1 to FC Porto in today's UEFA Champions League match after Mehdi Taremi scored a late goal just minutes before the match ended. But luckily for Thomas Tuchel side they won FC Porto 2-0 in the first leg which made them advance to the next stage of the competition. Chelsea are into the UEFA Champions League semi final for the first time in years. That would definitely be one of Thomas Tuchel biggest achievements since he joined Chelsea.
Chelsea will face Real Madrid or Liverpool in the Semi Final, by the look of things Real Madrid might have higher chances of qualifying for the next stage of the competition as they led Liverpool by 3-1 in the first leg. Liverpool could have a come back as they did against Barcelona, it's not yet over for Jurgen klopp side as they need just two goals to qualify for the next stage of the competition.

Which team would you like Chelsea to face in the Semi final, well you don't have to worry much as Chelsea's opponent will be decided after tomorrow's game.