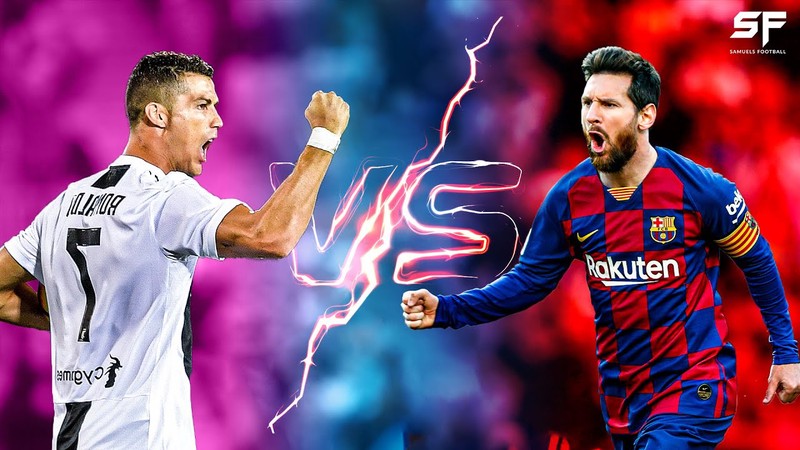 It hasn't happened yet but never say never has been the concrete word used in football. Foes become friends easily (case of Ramos and Messi at PSG) and friends could turn big enemies (what would eventually happen if Ronaldo moved to Man City).

It is no longer news that Kane has decided to stay at Spurs and that puts an end to the wild chase of him that Manchester City has embarked on this year transfer market. Ever since Aguero left the scene at Manchester City, the centre forward role has been unto the hands of Jesus who has failed to convince in that position.
So, rumours have been flying around about Ronaldo moving to Manchester city (a sworn enemy of Manchester United where he is a legend). The move is yet to be confirmed by both parties, but this post will be created on the notion that the move has happened and CR7 is now a Manchester City player.
A lot of debate has sprung upon who the best is between these two and with Ronaldo in Man city, the debate will be there for an unforeseeable future. PSG and Man City are two huge clubs with a wide range of resources and both teams will atomically be a favourite for the prestigious champions league title as the local league won't be used to judge their activeness.
In that vein, not putting the whole career in which both players have in years into perspective and just focusing on the outcome they will give bring being at PSG and Man City. In a nutshell, the post is just to illustrate which players will make it more in their respective new teams. With that being said, the next paragraphs speak on the whole dynamics of each team and what Rolando and Messi bring to the table and who is likely to be more successful.
Starting with PSG, they are a team of great quality already, with or without Messi, they could easily conquer their league and other domestic titles. This is because teams in the French league have are not up to standard and most are filled with players not quality enough. PSG has the best team and players in all positions and benches on their team. The second team of PSG can easily enter any other team in their league and that goes a long way to show how under-quality the league is.
Where the true strength and success of Messi will be tested will be in the champions league. The league is of low quality and winning the champions league or performing so well will win him the best player gong. he could easily win it as the squad in which he is built around are deadly and intimidating and that would send fear to all opponents.
Manchester City are one of the best technicians in the game hand and that's Pep and although the winning titles have been tough, they have won an awful lot since Pep time there. They are not sole contenders, but they rank among the top teams who could win it. The level of the competition in the league is intense and that makes the competition open for the taking and with the best team winning.
Ronaldo strength will be tested in all ramifications both domestically and in Europe as both offers higher competition for him. Even though it is just an assumption, there is no doubt that Ronaldo might have things harder to come by in England than Messi will ever face lining up for PSG.
With all, the debate on who will survive lies in your hands.
**[this was written even before Manchester United signed Ronaldo and its been on an assumption of CR7 Turing up for man blue, so act accordingly]**