Liverpool beat Cardiff City in the fourth round of the FA Cup to advance to the fifth round.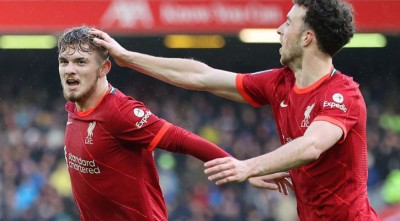 Although no goals were scored in the first half, Diego Jota, Takumi Minamino and Harvey Elliott scored for the Allreds in the second half. Rubin Colville scored for Cardiff.
In the first half of the match, Liverpool did not see any goal with 10 shots in the net of Cardiff. However, the club's disciples scored three goals in the second half.
Liverpool held 80 percent of the ball throughout the match. Cardiff, on the other hand, took just three shots.
Klopp tested the strength of the bench in the first half. Firminho and Jotara were unable to break through Cardiff's defense despite one attack after another. However, Cardiff could not stop Liverpool in the second half.
Forward Diego Jota led the hosts in the 53rd minute. From the right side, Alexander Arnold's great cross was headed in from inside the box and aimed at the far post. Japanese forward Takumi Minamino scored the second goal for Liverpool in the 8th minute.
Harvey Elliott's goal in the 7th minute confirmed the fifth round for Liverpool. Rubin Colville scored a consolation goal for Cardiff ten minutes before the final whistle blew.
Liverpool's opponent in the fifth round is Norwich City.