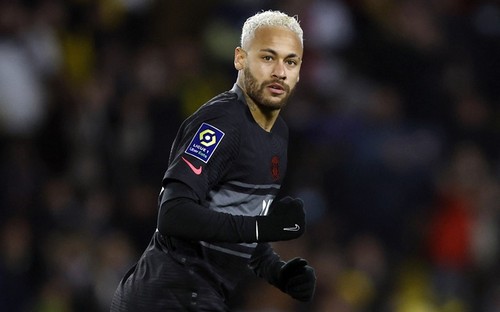 Many footballers go back to their childhood or early clubs before ending their careers. However, Neymar has no plans to walk that path. Before taking off his boots, the PSG forward wants to play in Major League Soccer in the United States.
PSG recruited Neymar from Barcelona in 2016 with a record transfer fee. The Brazilian star has a contract with the Parisian club until June 2025.
Neymar is not very old, 30 in total. At the age of 40, Zlatan Ibrahimovic continues to dominate club and international football. Cristiano Ronaldo, 38, is still in the spotlight.
So before retiring, if Neymar wants, he can easily play for a few more years in PSG or big clubs in Europe. There is a chance to go back to Brazil, where he started his journey to become today's Neymar.
However, in a conversation with the legendary forward 'Phenomenon' Ronaldo in the Phenomenos podcast, Neymar said that it is safe to say that he is not likely to return to Brazil. He wants to play in the United States League for at least one season before the end of his career.
"I don't know if I will play in Brazil again. I have some doubts about that. "
"I really want to play in the United States. I want to play there for at least one season. First of all, their (domestic) season is short, so (playing there) I get three months off. "
Neymar has not yet made a final decision on retirement. He wants to continue playing as long as he enjoys it.
"I am joking with my friends that I will retire at the age of 32. But this is just a joke. I don't really know. "
"Honestly, I will continue to play until I am mentally exhausted. If my mental state is right and my body too ... Physically I think, I can still play for a few years. But my mental health is the most important. "
Neymar returned to the field with his first leg match against Real Madrid in the last 16 of the Champions League on Tuesday after being sidelined for two and a half months due to injury.
He then made it to the starting XI in PSG's 3-1 defeat against Nantes in League One. He scored the only goal of the team. Later though missed the penalty.