After the Newcastle united win, Manchester United fans have taken all over my street and also on social media, you just need to see how they keep bragging. I remembered why we were arguing, they keep saying that they are far better than Liverpool fc and they are the best team in England in terms of achievement. When they say all this I just laugh, it is Chelsea fc fans that I know with all this trait, never knew Manchester United can brag like this too.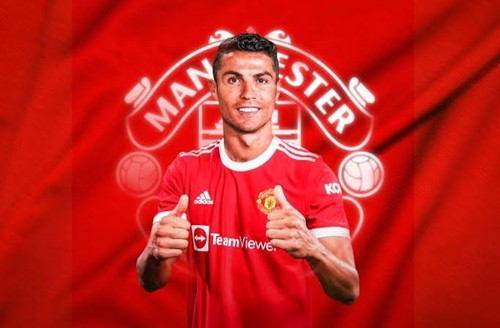 C
Well, there is nothing bad in arguing, sometimes it result to we knowing more about the various clubs we are supporting. This is what always makes it interesting. I won't lie about it too, I am also guilty of same fact but the difference is that I can't argue to the extent of causing issues. I have seen and heard about various scenarios where fans takes argument so strong to the extent of killing each other. This is one thing I can never do.
One thing that I know is that soccer is so fun. We should knows that when we are arguing we are trying to educate ourselves and such should not merit any additional act. In fact if such act is found within any fan, that person should be seriously dealt with. Just like what I hinted above there is no way I can possess such character because I see no sense in it. Those into sport should see their selves as one no matter how the outcome and challenges is.
I am raising this Cristiano Ronaldo issue because of what I am seeing incoming, and not hate for him. For those that still don't know, Cristiano Ronaldo is my G.o.a.t and I don't joke with him any time any day. The reason I love him so much is because of the fact that he loves challenges unlike Lionel Messi who stick to just a single club. We all knows that the reason why Lionel Messi makes that move to Paris Saint German is because of the fact that, that is the only choice he has amidst his Barcelona fc issues.
Assuming such didn't happen you will see that Lionel Messi won't ready to make a move at all throughout his career. This alone makes me to develop love for Cristiano Ronaldo. Another good thing is that he has always been successful with any decision or move that he makes. He is the best player in the world that I have seen. I will make a post regarding this some other day but for the now let us focus on what we have at hand, regarding this post.h
Ever since Cristiano Ronaldo signed for Manchester United the brag has increased massively. Just like what I hinted above they have taken to the street to brag about how sure they knows they are towards the English premier league. I just laugh at them and let them knows that this is not Cristiano Ronaldo of 21 years old, he is now 37 years old and we knows age will surely have impact on him.
Another thing to take into consideration is the league he is into. The English premier league is not that easy, we know is one of the best league if not the best in the world. The competition here is so immense so there is every tendency that Cristiano Ronaldo can't stand that test again. The English premier league is too stranous for him, I know Cristiano Ronaldo loves competition and can always do the unthinkable but he will surely face lots of issues here because of how competitive the English premier league looks.
With what I am trying to say above, I will advise the Manchester United team not to build the team around Cristiano Ronaldo, they should see their team outside Cristiano Ronaldo. If they do this you will see them achieving more result than the other way round. They should keep working hard and never see any player as being important than the other. The entire team should be given fair judgement. Not building team around anybody gives players equal advantage to be up and running unlike when you have somebody looking up to.

I will end the post here and again I know some Manchester United fans will disagree but I am saying this because I want to see the team succeeding. If you have any contrary view please air your view by commenting.