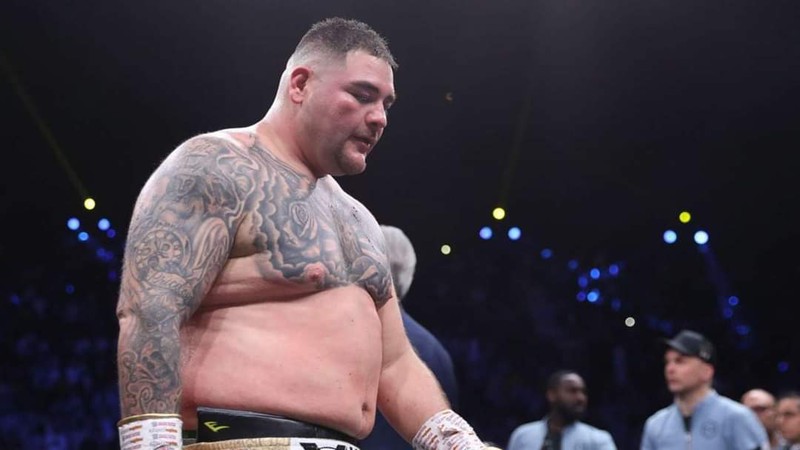 It is a bit surprising the situation of Andy Ruiz Jr, who in the last two years only made one fight. And for that fight he chose as his opponent a boxer like Chris Arreola who was already semi-retired, and older than the sun. Pretty much since he had the rematch with Anthony Joshua, we haven't even had any news or rumors of potential quality opponents for Andy Ruiz. I remember that when he changed his trainer and left with the Reynoso camp, a large number of fans and part of the media began to promote Ruiz as a new person, a boxer who was literally going to change and be almost invincible.

Well, the truth is that at the moment we have not seen anything. Beyond social networks and all that stuff, of course. On the other hand, we also did not know that Ruiz or his team called any elite heavyweight boxer with emphasis lately. I can understand that in recent times people like Fury, Wilder, Joshua, etc, have had fights, but at that weight there are many potential rivals with whom great fights could be made.

For example, fighters like Joe Joyce, Efe Ajajba, Filip Hrgovic or King Kong Ortiz himself would be very interesting opponents for Andy Ruiz. The worst thing is that I don't think this situation is going to change in the short term either, since taking into account that Usyk will most likely fight Joshua again and maybe Fury with Dyllian White, it is clear that Ruiz is not going to opt for a world at the moment. So those options would be ruled out. The last I saw of him was that he was recovering from a knee injury and maybe his next fight could be in Mexico.

So if that's the case, I don't think he's going to have a very powerful rival. In short, 2022 does not look too good either. It is a shame, even in general terms, everything that happens with the heavyweights, since although we have had some very good crosses and fights, the truth is that they are much less than we would like to see. Yes, it is true that Fury and Wilder have given us a great trilogy, and others like Usyk, who practically went straight for Joshua, but then there are a lot of fighters there in the middle who barely do anything.

For example, Joseph Parker has had two fights against Chisora ​​and other comfortable opponents. Daniel Dubois himself since losing to Joyce, then picked two low-tier fighters to come back. Philip Hrgovic did not face anyone. Frank Sanchez the only good opponent he beat was Ajagba. The funny thing is that you hear all the boxers ask for opportunities for the World Cup, but among them who are ranked they hardly want to see each other's faces. In short, everyone wants to directly go for the one who has the title and if that is not possible, then make more or less comfortable fights and wait. In conclusion, a disaster for thefaa