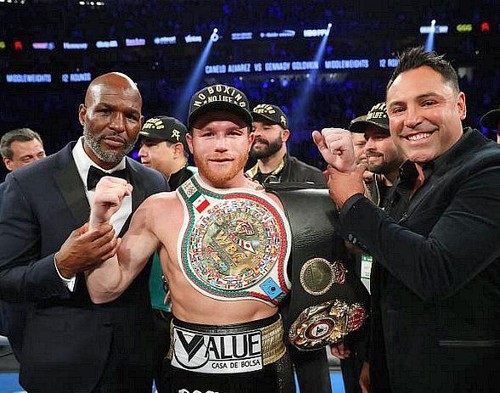 World champion in the middleweight version of the WBC / WBA version 28-year-old Mexican Saul Alvarez was deprived of one of the champion titles.
The fact is that, having defeated the former world champion in middleweight 36-year-old Kazakhstani Gennady Golovkin, Alvarez won the world title titles by the WBC / WBA / IBO versions, but it turned out that Canelo did not pay the sanction fee of the International Boxing Organization (IBO) so the title became vacant.
By the way, the leadership of the IBO informed that the former owner Gennady Golovkin will claim the title.
http://allfight.ru