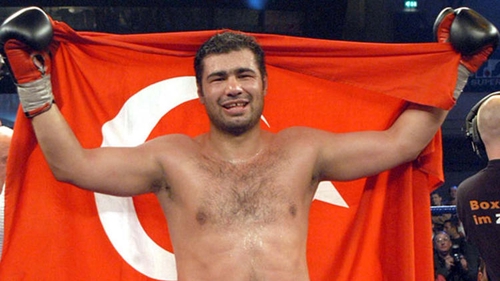 Sinan Samil Sam was born in 1974 in Frankfurt, Germany. He was quite successful in his youth and achieved many successes at amateur levels. He had 9 World Championships in this adventure. In 1992, when he became the World Junior Champion, he began to announce his name well and started his professional career on April 15,
On 2 October 2002, the Polish opponent Przemyslaw came out against the Saleta for the European championship, and with his powerful performance he competed very hard and knocked out in the seventh.
The successful boxer took his nickname "Borg of the Bosphorus" along with his good career. He won 31 of 35 games he did. He scored 16 of those wins with a knockout. He announced that he would protect his gold belt for 2 periods after effective performance. They were against Danny Williams and took the game with a technical knockout in the sixth. In the second match he played with Julius Francis and won the match in the seventh round with a knockout.
When the dates showed February 14, 2004, the German ringer came out of the ring, but this time failed to achieve the desired result, the Albanian-born German citizen, Luan Krasniqi, was defeated and delivered the golden belt.
Two years later, Sinan Samil Sam, who returned from the circles again, played against Russian boxer Denis Bakthov. Returning to his former performance, the successful boxer became the title holder of the World Boxing Heavyweight Boxing Championship in the WBC classification. On November 12th, he was defeated by Russian opponent Oleg Maskaev in the WBC World Heavyweight Heavyweight Boxing match and WBC World Heavyweight elimination match on November 12, while retaining his title in the following three encounters.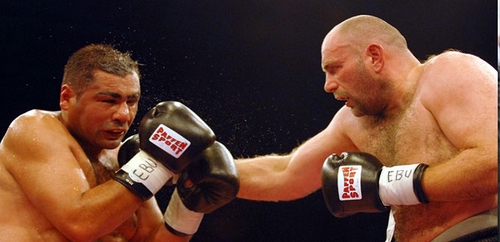 In 2010, he was intensified because of lung insufficiency, and as a result of the treatment he was discharged in 2011. After that, Sam's boxing life is over, and in 2015 he was kidney failure and he was taken care of. October 30, 2015 lost his life due to liver failure.
Sinan Şamil Sam Amateur Carriers
9 times Turkey Championship
1992 2nd place: Edinburgh, Youth European Championship (Middleweight) Competitor: Losing Vassiliy Jirov
1992 Montreal, Junior World Champion (Light Heavyweight)
1993 2nd place: Bursa, European Championship 2nd place (Light Heavyweight)
1995 3rd place: World Amateur Boxing Championship in Berlin (Heavyweight) Competitor: Luan Krasniqi
1998 3rd place: Minsk, Belarus, European Amateur Boxing Championship (Super Heavyweight)
1999 Houston, World Amateur Boxing Champion (Super Heavyweight)
Sinan Şamil Sam Professional Boxing Career
2002 European Heavyweight Boxing Championship. Competitor, Przemyslaw Saleta Poland. (Knockout) 7 Rounds
2003 Berlin Heavyweight Boxing Championship in Berlin. Rival, Danny Williams (Technical Knockout) 6. Round
achievements
World Amateur Boxing Championship
Bronze 1995 Berlin Heavy Weight
Gold 1999 Houston Super Heavy
European Amateur Boxing Championship
Silver 1993 Bursa Light Weight
Bronze 1998 Minsk Super Heavy