The audacity of this statement is what makes it so brilliant.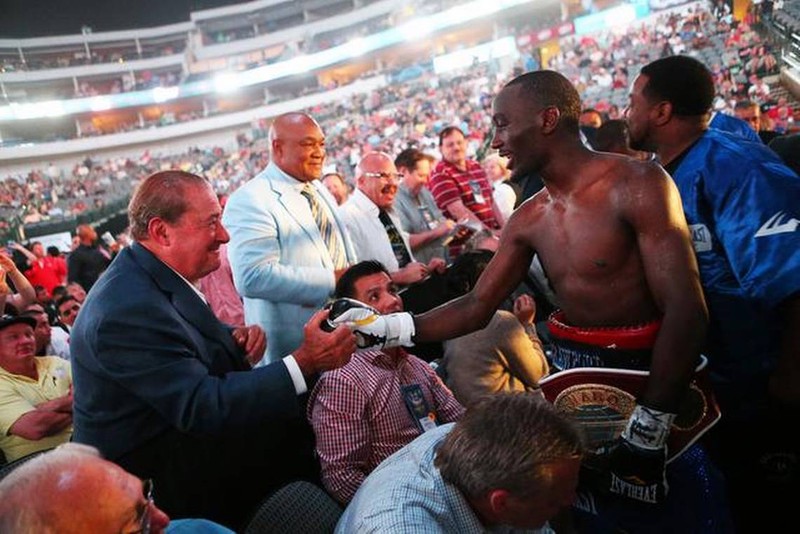 Arum and Top Rank Promotions think in dollars, and they'll really say anything to the public to not only sell big fights.. but to sell their fighter to the public.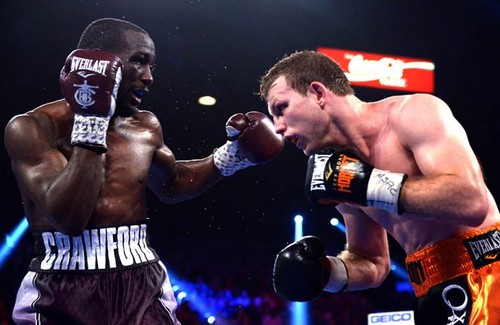 A fighter is not only what he shows in the ring, he must also become a personality. There is a level of appeasement required in the build up to an event, and for fans to invest their hard earned money in a pay per view, they want a storyline!
I myself don't really need to be told tales, I enjoy my stories unravelling in the cage and seeing who the true king [or queen] of the jungle is!
I believe Terrence is king of his domain within boxing, but to beat a prime Sugar Ray Leonard is something inconceivable at this point in time. Ray Leonard was a gold medalist Olympian who transferred his amateur skill to the pros all the while being a bold personality with the intangibles of charisma and bravery.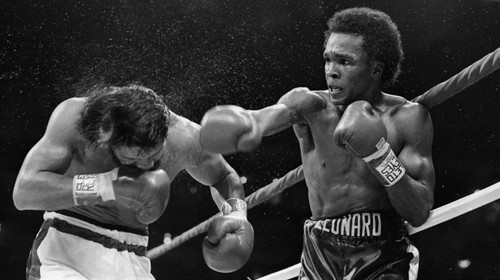 Terrence does have his own wonderful storyline and represents Omaha, Nebraska to the fullest! It's quite the sight seeing his state-mate Warren Buffett (one of the brightest minds and wealthiest men on the planet...) at every hometown bout he fights in.
Terrence cleaned out lightweight and moved up to welterweight after already being considered a current pound for pound great. With phenomenal performances against Benavidez and Horn, 'Bud' Crawford has proven only the elite of 147 and 154 can truly challenge him.
It will take a lot of work to catch up to the brilliant resume of Sugar Ray (whom also moved from welterweight to middleweight and took arguably the best middleweight of the 80s in Marvin Hagler to war.. and beat him)...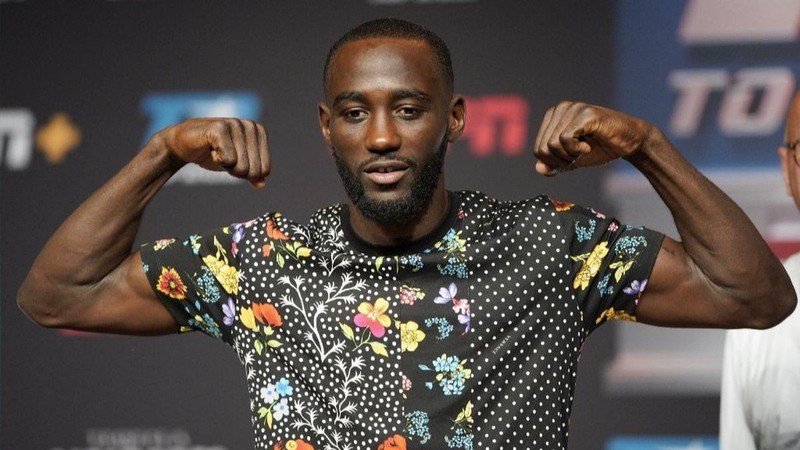 ...but I have faith in the second coming of boxing's golden age. Spence vs. Crawford could be a reimagined Sugar vs. Hagler, and that would be something incredible.