On this day in boxing history, I believe one of the greatest southpaws of the past boxing era got robbed of the biggest win of his career!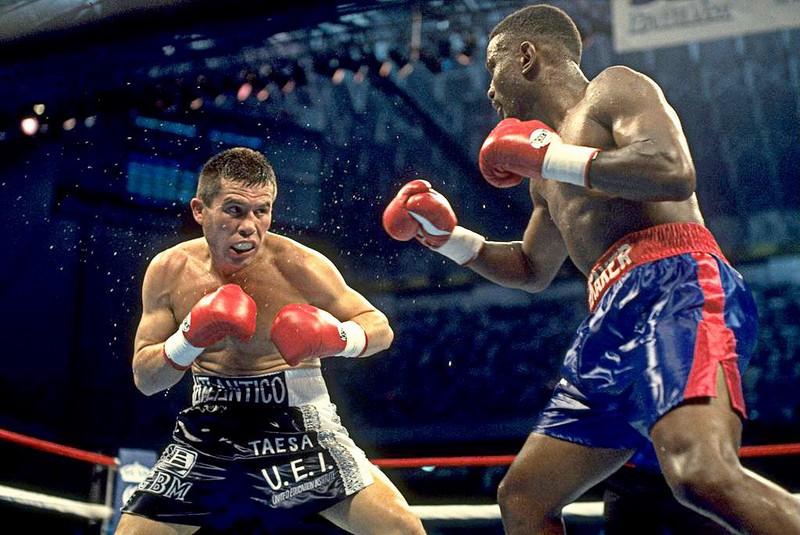 A lot like Oscar De La Hoya in the 90s and 'Canelo' Alvarez in present day, Julio Cesar Chavez had a fight style that played well to how the judges scored fights.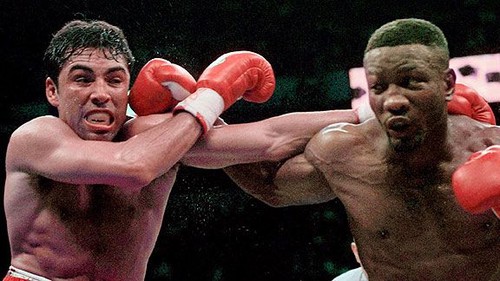 Julio's pressure and ability to recover from bad positions made him an all time great, a fan favorite, and a guy who maybe won a few fights he shouldn't have (although he showed valiant heart in doing so).
I believe Chavez was actually heavily exposed by the slick southpaw 'Sweet Pea' Whitaker.
The thing with Pernell was his uncanny ability to evade, and patiently wait for the opponent no matter how many minutes have passed.
Pernell also had some pretty under rated power in that left hand that had dropped many opponents, including Chavez and De La Hoya (coincidentally, or maybe not so)...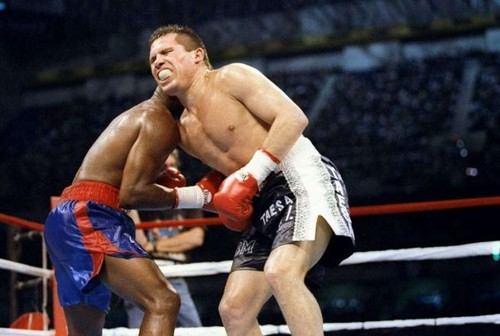 Chavez mostly rallied in the later rounds after the referree had somewhat saved him with the 'no knockdown' call.
The call was mostly ridiculous as Chavez was hurt from a big shot Pernell threw.
From that point on the fight seemed to be going Julio's way and there was almost an air of doubt in everything Pernell had just previously done over the past 20 minutes worth of fighting.
This one is still a highly exhilarating classic with a legendary matchup and Pernell Whitaker having to fight not only Chavez, but the San Antonio crowd.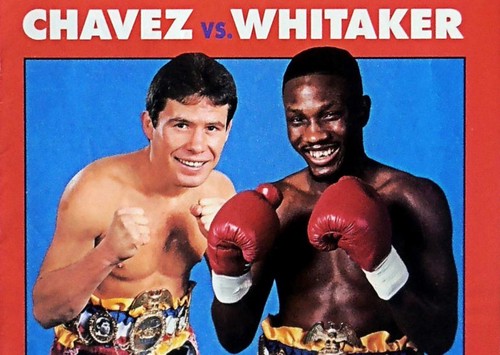 Have you seen this one, what did you think of this burner from the old era?