Even with the coaching of Floyd Mayweather Sr....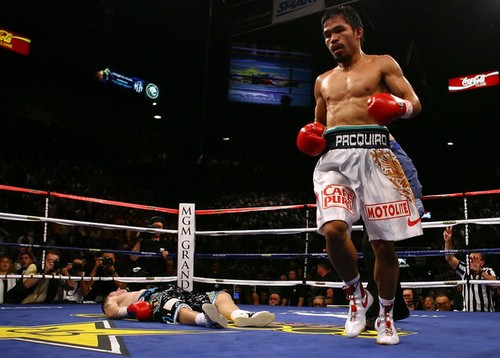 ...Hatton couldn't deal with the immense handspeed and all around tenacity of the 'Pac Man'. Prime Manny Pacquiao was a true force to be reckoned with, and Ricky Hatton was scared from the start.
I've never been a huge fan of Hatton due to his use of dirty tactics against fighters better than himself.
From Round 1 Ricky decided to land land low blows and shots to the bac of the head... this is a stark contrast to Manny who kept his compsure and stuck to the Marques of Queensbury rules. Pacquiao has dealt with dirty tactics his whole career, especially against bigger and more powerful fighters who thought they could bully the 5 foot 5 145 pound phenom.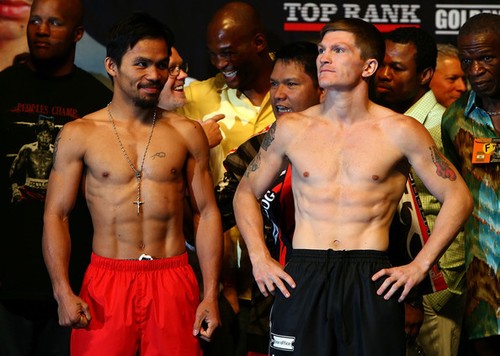 This grave misconception of Manny's stature translating to his raw power led to the flatlining of many opponents.
Ricky Hatton showed that for all his brashness and talk, he really couldn't last more than 5 minutes in the ring with Manny.
Hatton was the pride of the UK, but he never had the quality pugilistic skill to actually represent the nation as champion.
With Hatton, at times it's almost a 'who knocked him out better' question with his career. I personally enjoy the Pacquiao knockout most due to how dirty he was throughout... and Manny is always entertainment regardless.
With wins over Marquez, Hatton, and eventually Mosley and countless others... Pacquiao cemented him as an all time great who elevated through eight weight classes and claimed championship gold in each one!
This was also the only fighter thought to have a good chance at beating the best fighter of our generation in Floyd Mayweather Jr.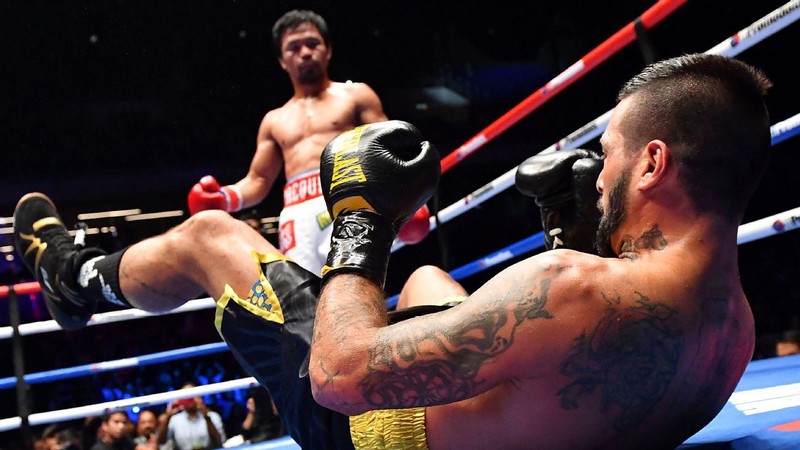 I don't see the era of late 2000s Pacquiao showing up to fight Broner, but if any of the warrior that obliterated Lucas last year is left... it will be easy work at the office.