The 1984 Los Angeles Summer Games were when the 'Real Deal' made his Olympic debut.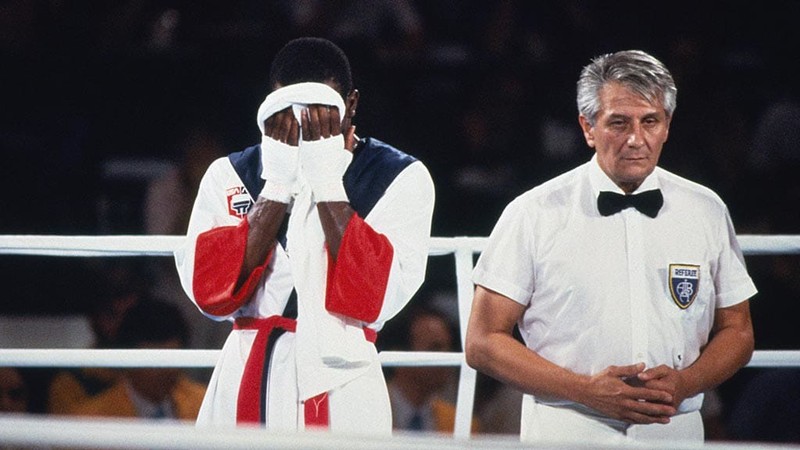 Boxing in the Olympics used to be set up with the athletes all fighting simultaneously with 4 rings in a single room.
Many bouts would be going on and a lot of collusion and corruption would actually take place with some gerrymandering of the rules.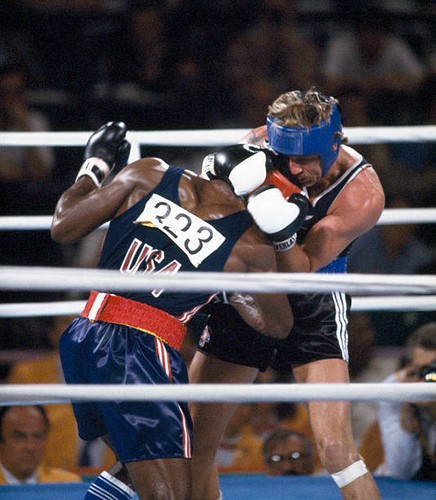 Evander Holyfield was actually the top prospect in the world to attain Oympic Gold for Boxing in 1984, and he had dominated the qualifiers with 3 knockouts in 3 bouts.
It was almost unheard of for an amateur to be such an accomplished finisher in the ring, but the 'Real Deal' was exactly that... and the Gold Medal was practically his!
The 4th semi final bout between Evander and Yugoslavian representative Anton Josipovic was a strange one.
Evander had dominated the fight landing most of his hard punches at will, but in the flurry which ended up knocking Josipovic out the ref had seemed to call a break.
When a fighter throws a punch after the break in amateurs, it is considered an instant disqualification.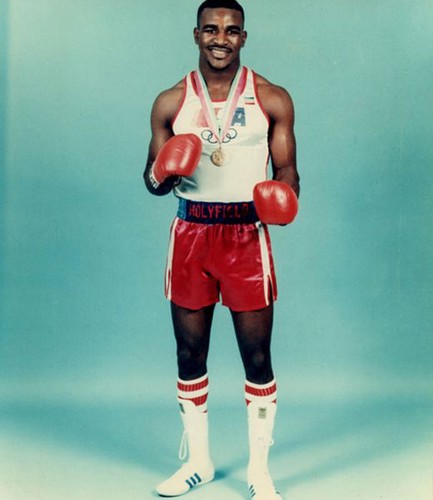 The (also Yugoslavian) referee Gligorije Novičić called a halt to the action most likely after seeing the body shot landing, and when Holyfield technically threw after his break.. he was able to call the fight.
The DQ went as a win for Josipovic, but it also disgraced the blatantly rigged action in that both men were from the same nation.
One can blame the cheaters involved, but one can also blame the allowance of such bias via the Olympics commission.
Evander suffered the same fate as Floyd Mayweather Jr., Roy Jones Jr., and many other Americans deserving of American Gold. Regardless of this fact, Josipovic went on to become an announcer and even commentated on some of Evander's fights.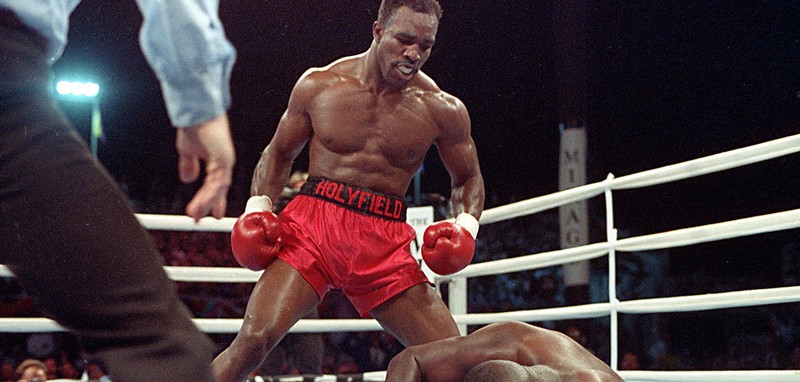 "Some are born great, some achieve greatness, and some have greatness thrust upon them." - William Shakespeare