In short.. I absolutely believe so.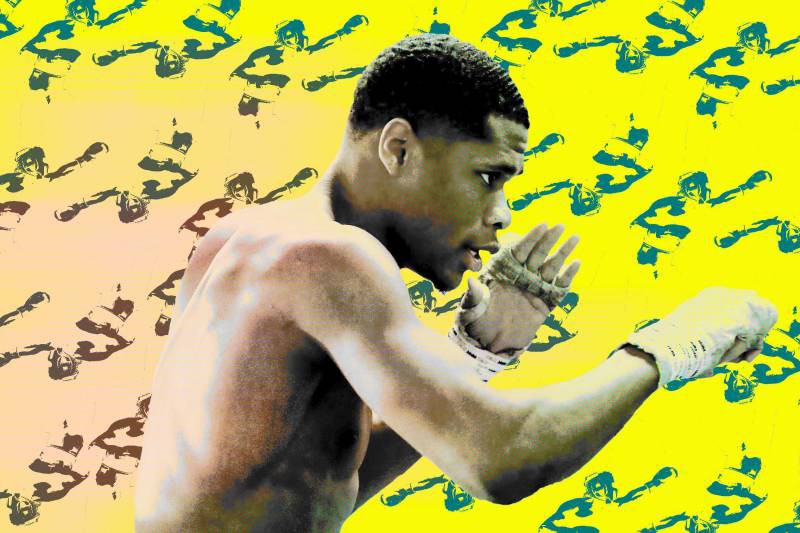 Devin 'The Dream' Haney has shown immense resemblance to the former 'Pretty Boy' in his appearance, demeanor, and vision of being a unified and undisputed champion.
Devin is a lightweight champion collecting as many belts as he can. The Mayweather stable has consistently foretold of this young man's rise, and now it is all coming to fruition.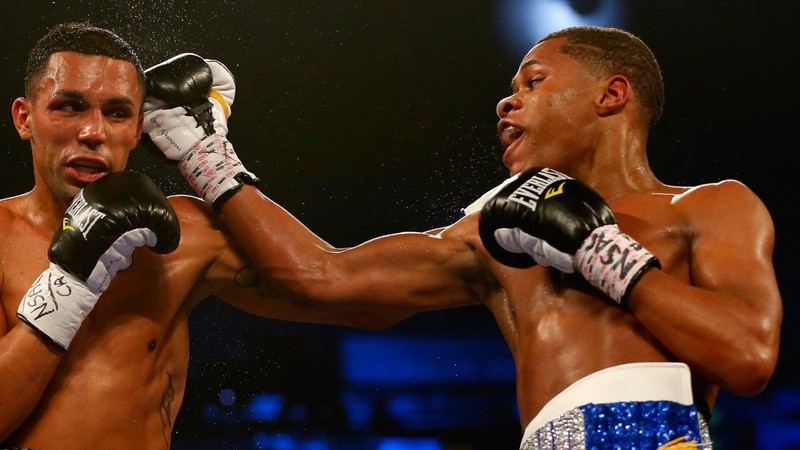 Guided by the tutelage of both his father and the Mayweather lineage, Devin is a product of some of the best boxing minds, and now that he is putting everything together.. he is one of the most promising and talented youths in the game.
At only 20 years old, Devin is rising quickly. He has a win in the amateurs over Ryan Garcia, Golden Boy's proto-typical champion in the making, and with an incredible knockout last night, Devin is truly realizing his what his moniker states.
A possible knockout of the year contender along with proving critics who said he had no power in his punches wrong are setting Devin up for an incredible path to champion belts and stardom across the US.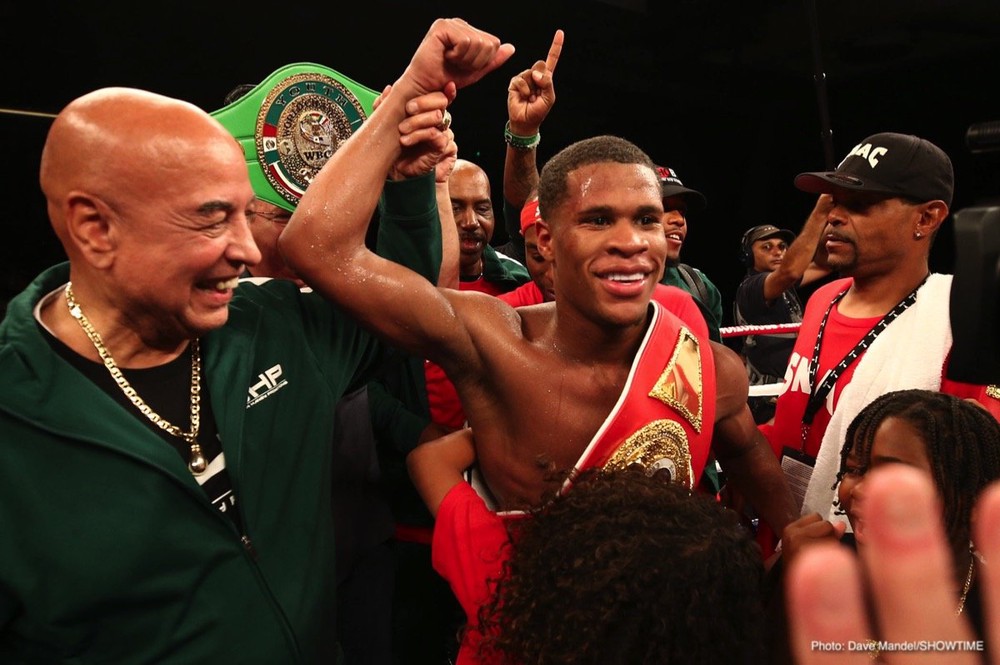 I am constantly reminded of a young Floyd when Devin speaks.. and more importantly when he fights. The 'Money' man that Floyd became was a defensive centric fighter who cared more to preserve his record and than increase his fan popularity.
Floyd sold more tickets as a pure pugilist and villain than he did as one of the greatest 140 pounders to ever live with action and knockouts in nearly each one of his bouts and titles defenses.
If Devin keeps going down the right path he will inevitably become a household name. Haney may do it a bit differently than Floyd and stay beloved as a technician who brings the heat each time out.
The head movement and footwork of this 20 year old is at times astonishing, he seems to outclass everyone put in front of him. The Teofimo Lopez's of the world should be keeping an eye out, and Lomachenko is getting no younger.
It is a great era for the glamour divisions in boxing, and it seems the new generation is only getting started!