Two Youtube stars will be throwing down this Saturday evening in Manchester, England. I really don't know much about these guys other than the fact they are immensely popular on Youtube... so I can look at this unbiased.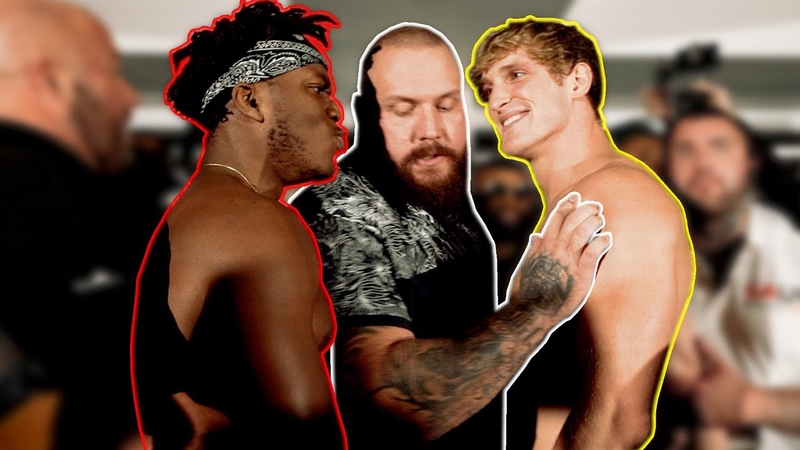 There are odds up for this fight, and I've seen a bit of sparring from both men along with their training, and they definitely have had the funds to become better fighters as they've been in the Mayweather gym tightening up their games.
'The Nightmare' KSI: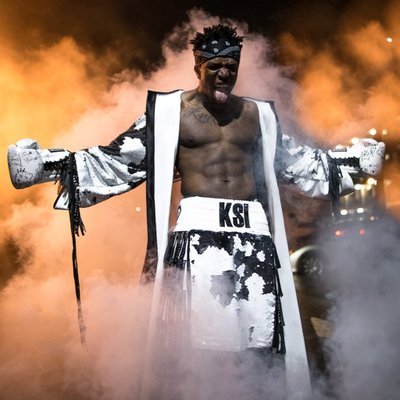 Born Olajide William Olatunji, KSI is a moniker apparently meaning Knowledge, Strength, Integrity.
This young man has made millions of his Youtube career which all started from playing FIFA games (I believe).
His personality is polarizing to say the least, and I don't really enjoy his content, but any man willing to strap on leather and throw down in front of millions of people is my kind of guy!
Logan 'The Maverick' Paul: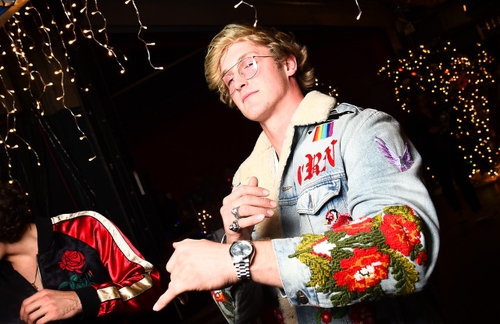 Logan Paul is another Youtube sensation who seems to have made his living more off shock value than anything else.
I am not completely aware of his antics or social media presence, but he is definitely a charismatic and at times overbearing character who can seem more apathetic than anything else. The beef he carries towards KSI does seem real though, so we may have a real fight on our hands.
KSI's First Fight:
KSI has already fought in Britain against another Youtube named Joe Weller. Off the bat one could see that KSI had real training where as Joe did not. KSI utilized solid movement off the back foot but wasn't as effective as he could've been. Usually fighters are trained to pivot and shoulder roll when consistently backing off to counter punch, but KSI is ok with staying in the pocket to land his short jab.
Start the video at around 7:50 to get an idea of KSI's skill and overall game:
KSI seemed to gas quite quickly as well. Joe Weller was a human punching bag in that fight with no clue as to how to throw punches back. His timidity made KSI look really good, but in fact, KSI was breathing heavily with his mouth wide open the entirety of the fight, and the hard shots he was landing weren't coming back. It will be interesting to see how he can handle Logan's size and reach.. which will be much greater than Weller's.
Logan Paul's Sparring Footage:
From what I can tell, this was a set up spar between two complete novices. The man in the video below fighting Logan has incredibly lacking technique and movement. The sparring partner for Paul was definitely not acclimated to the ring in any sense, and I wouldn't be surprised if that was one of the newer students to the gym, or an experienced guy pretending to not know how to throw a jab or defend while throwing the (sloppy) cross. The lacking fundamentals of the sparring partner allowed Paul to pullback and create an opening for the counter, but you can see when Logan throws punches he stays very heavy on the lead foot and flat overall.
Breakdown of the Fight:
This is by no means an easy fight for either man. Logan may feel confident in his size and reach, but that will only be effective for as long as he stays aware and doesn't become tired. KSI has at least had the experience of moving around a ring with a massive audience watching.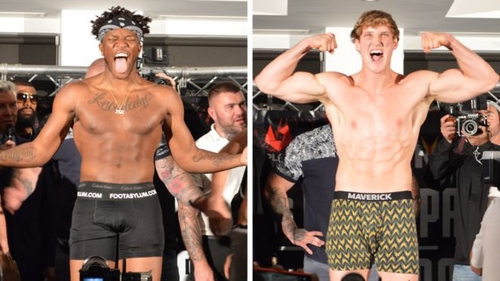 Tunnel vision in the ring is something quite extraordinary to experience, and although I've never fought at Wembley, I did have a couple of fights amateurly in which an audience of around 70 people watched me perform.
The exhaustion and pain truly takes a man out his elements, and getting hit is no easy task. The slight grazes that make a fighter second guess his movements are not only panic inducing, they are paralyzing. Logan seems to enjoy the banter and exhibition of it all, so he may feel just at home in front of such a massive audience.
Prediction:
If you can get good odds on an 'Over x Rounds' I would take it. I think this fight may not live up to the hype as both men seem better off the back foot and will most likely wait for their opportunities to engage (as opposed to creating those types of opportunities). I wouldn't be surprised to see this fight more about the fighters catering to the fans cheers than actually fighting... I just can't see either man landing anything highly effective in the few rounds they have to go at it.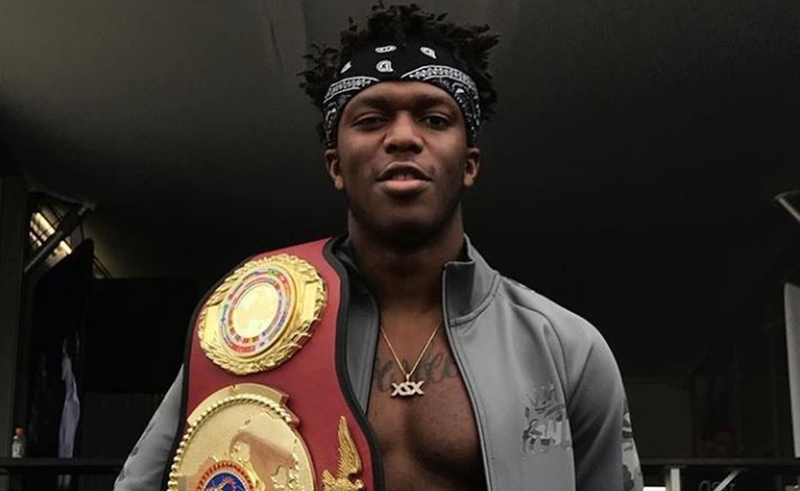 There is a rematch already set up for the United States later this year, so I will take the dog in this one who is at home and already experienced in a ring. Both men are complete novice so it truly is a 50/50 pick em...
I like the over and KSI to win at + odds. Good luck!