A muay thai fighter with nearly 200 pro wins and the greatest kicks I've ever seen... Lerdsila.
The likes of Saenchai and Buakaw are known for their spectacular kicks, and they are most likely the two muay thai practitioners you've heard of.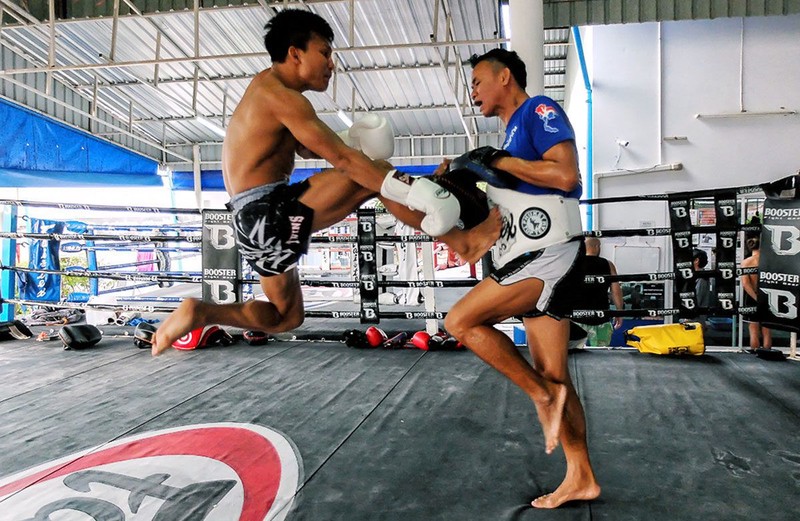 I believe that the speed and torque of Lerdsila's kicks may him an even more sophisticated kicker than even the two men fore-mentioned above.
The truth is, Thailand is home to the greatest thai boxers of all time.. and there are thousands of pro fighters in the world globally that have a set of unique traits worth noticing.
Lerdsila seems to have flown under my radar as it is hard to be an adamant muay thai fan with no real events being televised in the US. I found out about him with his recruitment to ONE Championship, and Singaporean organization which is honing more focus on to muay thai and pure combat matchups with less rules (12-6 elbows, striking opponents who are grounded, etc..).
I recently spent nearly an hour watching Lerdsila's work both in the cage and between the ropes, and I have been nothing less than shocked as his talent.
The speed of his kicks and his willingness to intelligently brawl with opponents makes him a fan favorite and a man who's only lost to the top tier of fighter.
To have nearly 250 fights and 200 wins on your record is something legendary, and I've left a clip below for you to see the speed and ferocity of his deceptive roundhouse.
From question mark kicks to bullet speed roundhouses, muay thai is where combat is pure entertainment.