When one thinks boxing, one thinks of the black, white and red portrait of Ali roaring over Sonny Liston after throwing the punch heard round the world. The man born Cassius was absolutely the Greatest to ever sport a pugilist's wardrobe, and let me explain why...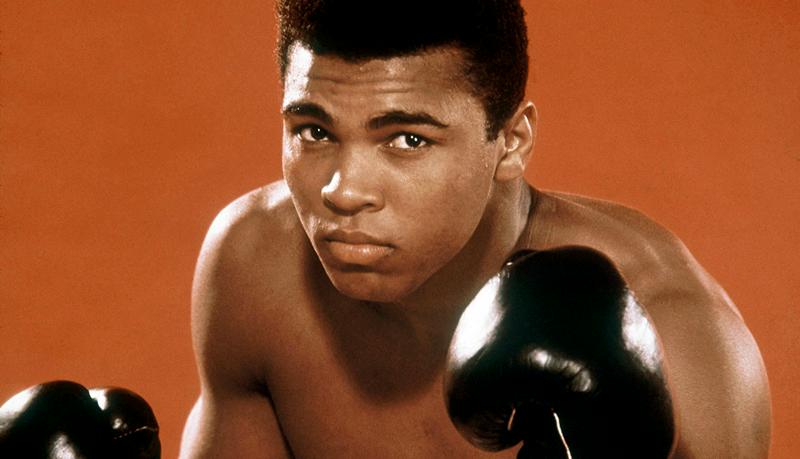 Nobody can come to close to accruing the resume Ali had; Foreman, Frazier, Moore, Patterson, Norton... all legends of their day and beasts in their prime. Ali fought a prime Foreman, and although he initially lost to Smokin' Joe, he figured out that puzzle and was able to dominate the next two outings. Ali took years off from boxing due to his jailing for refusing to fight for the US in Vietnam, and even in his return laden with rust from time off, he still seemed to be as prodigal as ever.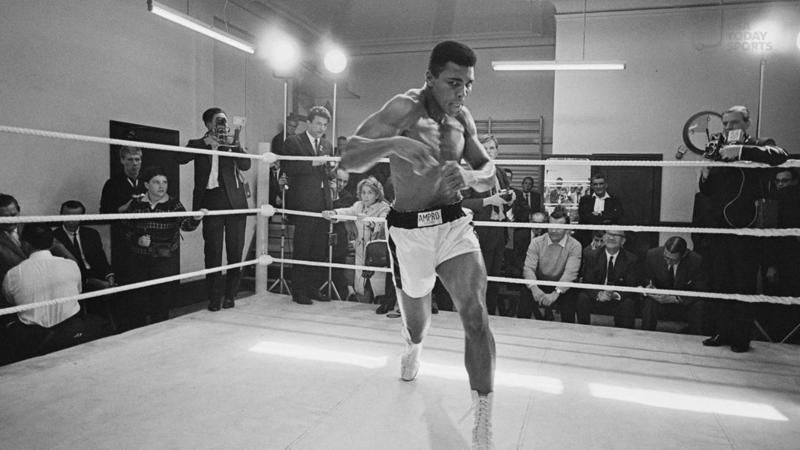 Ali was an absolute force, and in retrospect he had the perfect body and mind for a fighter. He was very clever in the ring, and through his brashness and confidence in his own conditioning, he would almost make his opponents beat themselves. Ali would exhaust a man inside and outside the ring, there was never a moment of rest. The mentality of a champion is conveyed through spoken word and enacted skill: Ali had a lot of both.
Even when Ali had to fight the Gold Medalist and most feared puncher of his era in George Foreman, he toyed with him mentally and wouldn't even look in his direction outside of the ring. When Foreman would crack the heavybag around like it was nothing, Ali would walk by joking to the press saying thing like 'a whole lotta power, a whole lotta slow'. The capabilities of fighters like Ali and Sugar Ray Robinson were so far ahead of their time, and champions of today absorbed their demeanor and how they beat another man in all facets.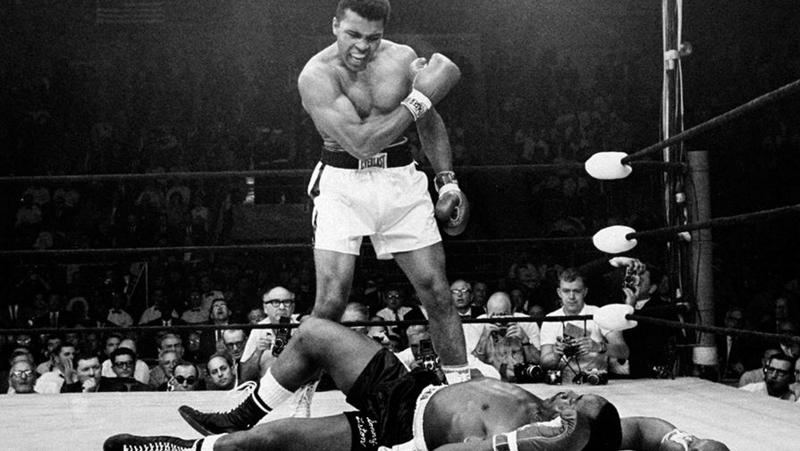 Ali is an endlessly interesting athele and human being, he was as courgaeous as he was hilarious... and he was as loved as he was polzarizing.
'I am the greatest, I said that even before I knew I was'