The hardest puncher in boxing history. 61 fights, 55 wins, 49 knockouts.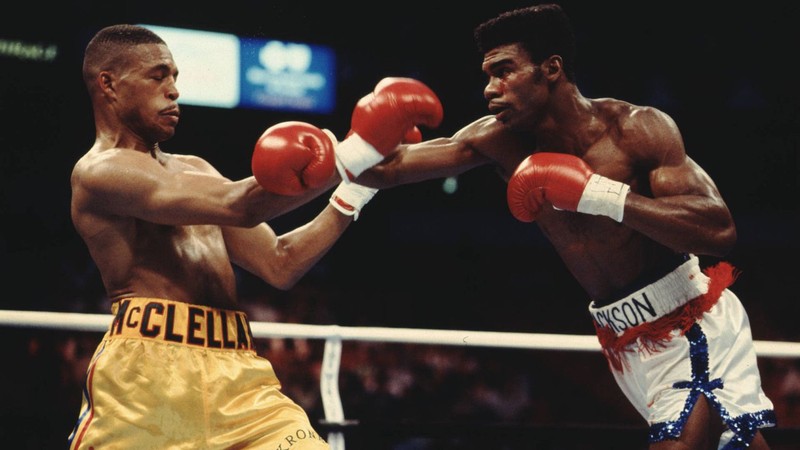 The word 'strange' is suitable for Jackson's punching power. So many clean knockouts to his record and each one of them as devastating as the next. Many times Julian would be behind on the scorecards losing the dance to a greater technician... but his equalizer of a right hand always seemed to balance out the fight.
Jackson was not the most technical fighter, but one punch knockout wins over the likes of Terry Norris show his notoriety during the 80s era. Norris was in the ranks of Meldrick Taylor who was practically robbed of victory against the (arguable) greatest of all time in Julio Cesar Chavez.
One of the most devastating right hooks in history was landed on Herol Graham deep in their 12 round affair. I've left footage of the knockout below, you'll want to fast forward to 2:15 in and witness one of the most savagely beautiful hits I've ever seen.
Some men just have that kind of natural and raw power in their physicality. A prime example came last night in fact when mixed martial artist Francis Ngannou dispatched legendary heavyweight Cain Velasquez in UFC's main event. Some men are just not to be tangled with at certain ranges, and the snap on Jackson's punches matches some of the greatest hitters in history.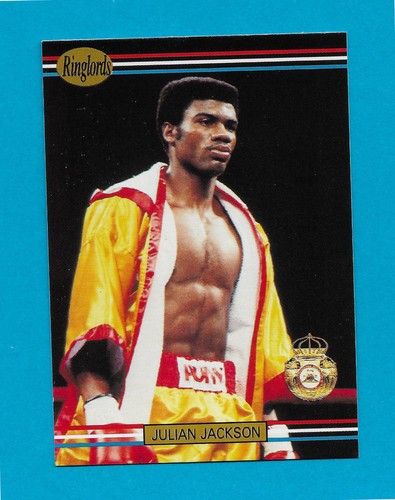 When he we talk power, we speak of the Roberto Duran's, Mike Tyson's, Ernie Shavers, Marvin Hagler... yet none of them have the eerie spark that Julian Jackson had. He delivered such sharp, tremendous blows with the precision to put out a small elephant.
When one watches footage of the Hawk, they see men falling in a way that isn't normal to most fights. He would touch guys with a one two combination and just like that they're out...
..zZz...
...even with modern hitters like Gennady Golovkin and Canelo Alvarez, it takes rounds of work to be able to grind the pocket and achieve those short and powerful fight ending shots.. with Jackson it could literally come at anytime. He was a sniper, and one shot was all he ever needed.
Julian's son has also become a pro fighter, but he doesn't seem to have the power or tenacity his father showed each time out. Sometimes fathers and sons share a bond, yet one will always supercede the other. Jackson Sr. is somewhat like Floyd Jr., both prodigies in their own right.
Julian Jackson is a man of legendary worth, highlights of this prodigous puncher are always worth a watch!