The son of legend Joe Frazier had a solid 8 year span of 21 fights within the early to late 1980s. He had put up a very good record of 19 wins and 2 losses, and although he lacked the trademark power his father possessed, he had good footwork and the skills to last as a professional heavyweight.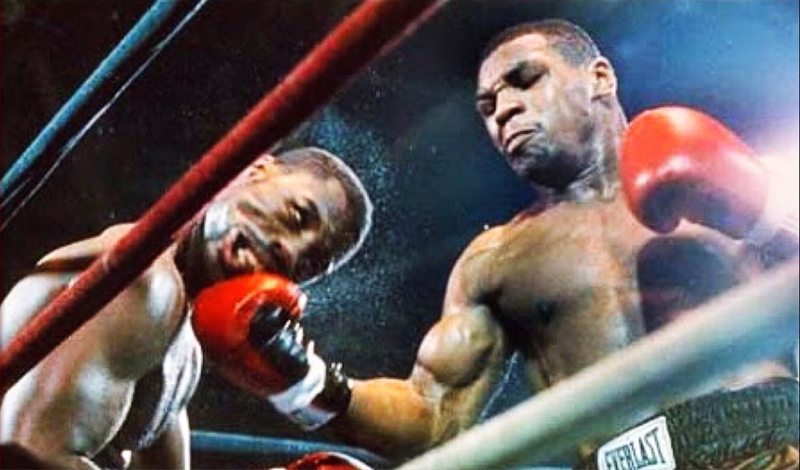 The problem with being the son of a legend is expectation, and to be honest, it seemed like Joe wanted his son to fight top tier fighters of the modern era more to show that his bloodline was the best boxing had! As an undefeated 23 year old Marvis took his first step up in competition. He took on the somewhat older (but far more experienced) Larry Holmes who wasn't known for his punching power per say, but was known for his intelligence and attrition in the ring.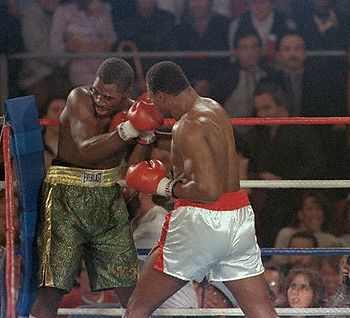 Holmes craftiness allowed him to take advantage of Marvis' lack of experience, and with a few straight punches in the first round, Marvis succumbed to Holmes power.
It was a strange occurrence seeing the son of such a powerful and durable legend fall to such few blows, but in a lot of ways Marvis was trying to reclaim something he was never supposed to have.
The heavyweight title Joe Frazier lost was a championship belt with the blood of the utmost legends in boxing, and getting that back would take more than 20 fights and being 23 years old.
Holmes first round knockout of Marvis took him to an astounding 45-0, yet both Larry and Marvis would meet the same fate less than two years later... and that fate was named Mike Tyson.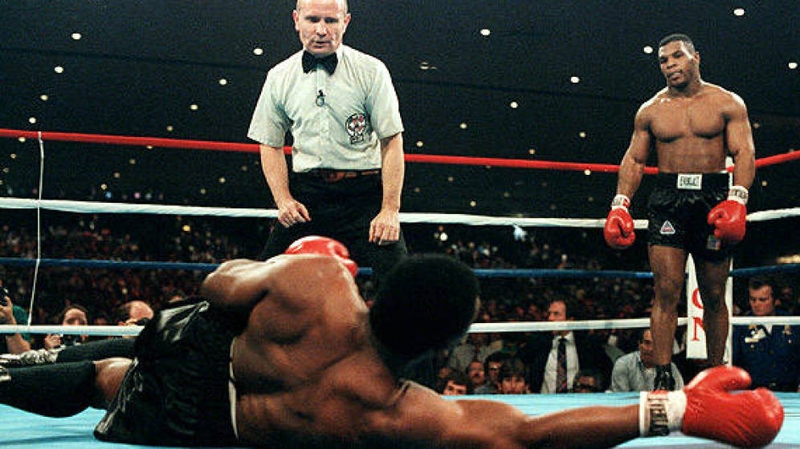 Nicknamed 'Iron' at the time, Mike was an asbolute tank in the ring. With Cus D'Amato and Kevin Rooney at this side, I'm not sure if even a prime Ali could have danced around this bull. On an episode of Arsenio Hall in the early 90s, Muhammad Ali made an appearance with both Sugar Ray Leonard and Mike Tyson, and he admitted that he would have feared for his safety against Mike. The greatest himself adimtted fear in Tyson, and that says a lot about the power and tecnique the man possessed.
I have left a clip of the show here, it's a pretty amazing segment that's only around 10 minutes. Ali discusses his influences in Joe Louis and Sugar Ray Robinson, as well as immediately responding 'Tyson' to the man he most loves watching:
Marvis was quite unfortunate to be so confident and poised against such a lethal blend of punching power and footwork. The fight took place in 1986 (on this day of course), and that Tyson was primed and truly capable of dominating and man between the ropes.
The vicious knockout that the fight ends with was expected, but no less terrifying. It is almost an homage to the new era of fighter, and with this KO we appreciate moreso the sacrifice of Joe, Muhammad, George and the men who fought 15 rounds with their lives on the line to influence the world that combat sport can be an amazing spectacle which people love and feel for!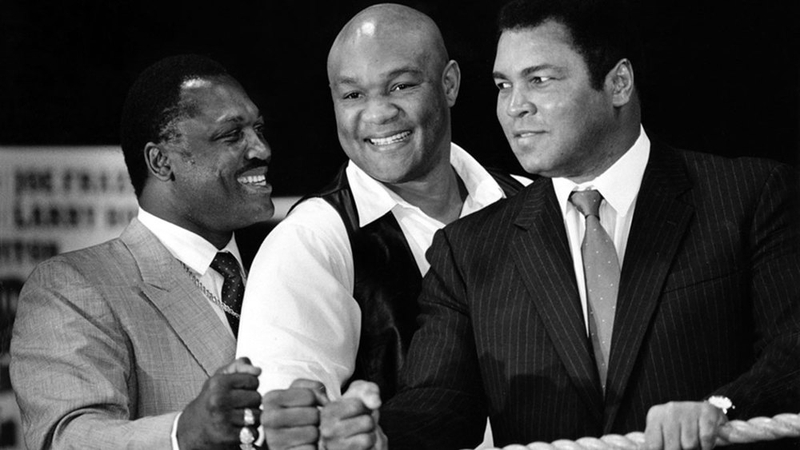 Today in boxing history, Mike Tyson defined himself as the most feared man of his era. Is he on par with the legends above?