It was a serious tug of war for the first 6 rounds between these gold medalists, but Lomachenko as a consistently brilliant athlete did what he always does...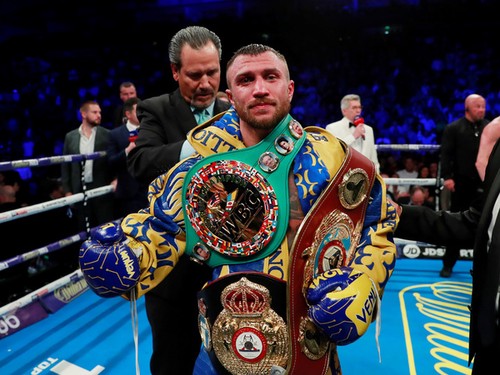 ...and that's to adapt and destroy. Campbell just couldn't handle the pressure of Loma's stinging body shots past round 7.
The majority of rounds were quite close (regardless of the lopsided judge's cards), but the onslaught during Lomachenko's best rounds (5, 7, 11) was too overbearing in minds of those watching the action.
The O2 crowd was pro Lomachenko the whole buildup, but once they saw Campbell had the confidence and bravery to fight head to head.. they began to chant his name heavily. Loma's greatness is not limited by distraction, and it seemed that the crowd's energy also bolstered his (regardless of their cheering for his opponent).
It was a spectacular 12 round affair with a main card full of oddities. The late body shot turned to no contest in the Justin Edwards fight was a bit cringy as a champion should always try and fight out of bad situation.. not take the easy route out of a fight with the help of a referee and commission.
The 12 round heavyweight bout between Povetkin and Tyson Fury's cousin Hughie was ran at a much slower pace.. and the Russian pulled out a close win over the perennial fringe contender who can never seem to 'figure things out' for more than 6 rounds of fight time.
The main event made the entire night of fights worth it, and I look very forward to Lomachenko in his future conquest of securing the 4th belt to unify the lightweight division!
It's a great time to be a fight fan!