It is a catch-22 for women's boxing and their athletes when it comes to business model and promotion.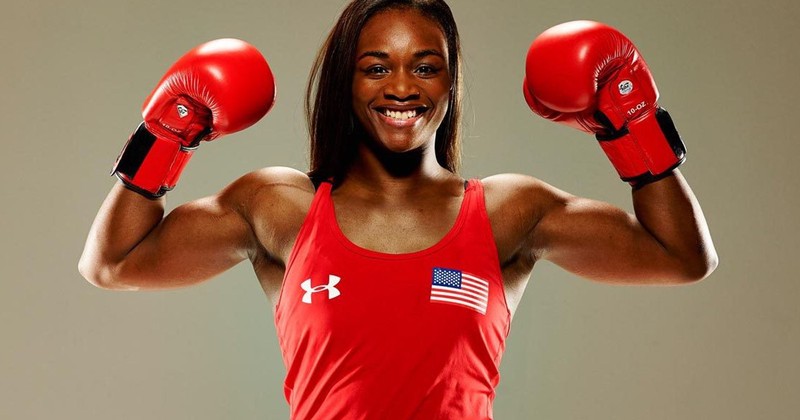 Claressa Shields, the dual gold medalist and now unified women's champion recently stated in an interview that women deserve 'longer rounds and better pay'. Men's boxing is composed of twelve, three minute rounds. Women's is ten rounds max each at two minutes a pop.
It felt strange watching the superfight between Shields and Hammer fly by so quickly as the skill level of these two ladies deserved a better platform to display themselves on. Even the color commentators consistently noted how 'swiftly' the rounds flew by..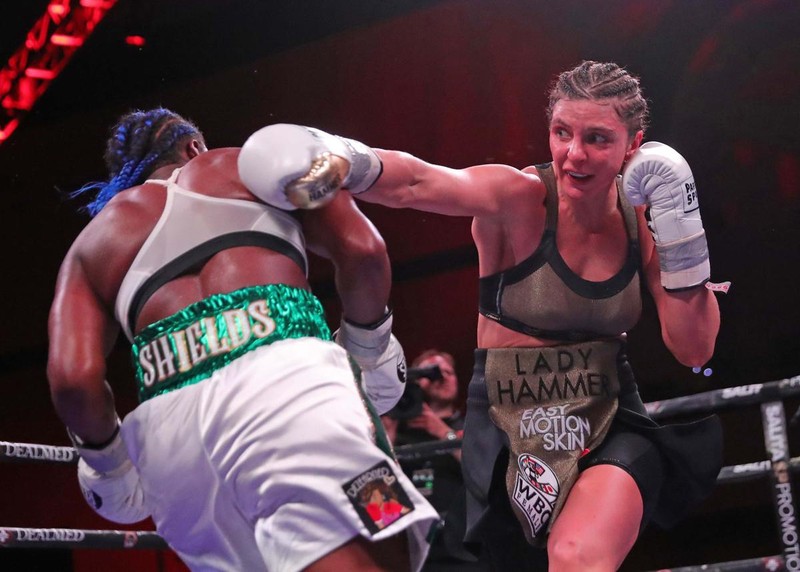 Claressa can definitely become a knockout artist and cement herself further as the 'GWOAT' (Greatest Woman of All Time) if rounds become elongated. People remember finishers in this sport, and Shields deserves a chance to be put on a pedestal with the Ann Wolfe's and Laila Ali's of the world.
In addition to become an all time great, Claressa believes that knockouts would allow more casual fans to become interested in women's combat sports. People watch fights to see the spectacular.. and usually knockouts and finishes are apart of that equation. Katie Taylor is a prime example of a very under rated fighter in terms of how many eyes are actually on her skill set.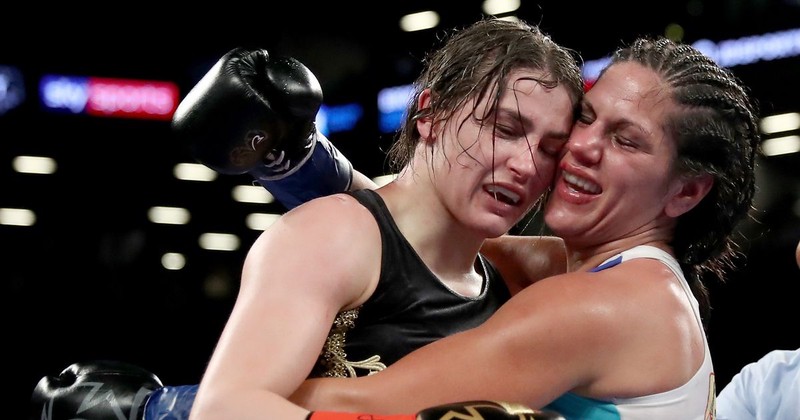 With only 2 minutes rounds for the ladies, it becomes much harder for them to push a pace and set a tempo which would lead to more entertaining battles and finishes. In Shields' most recent performance against 24-0 undefeated champion Christina Hammer, she was able to not only pressure, but outbox the undefeated champion utilizing the double jab and overall ring IQ. Claressa claims that she could have finished Hammer if given more time per round, and I completely agree.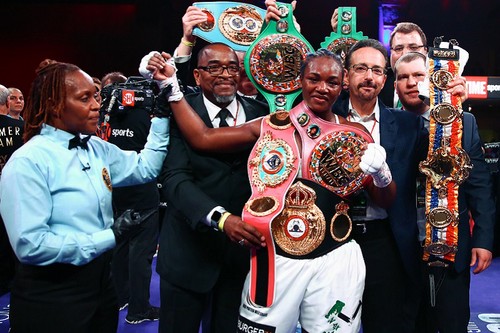 Back to the issue of a Catch-22 for women's boxing, it's really just a matter of giving them their worth.. but loopholes prevent that. Shorter rounds mean shorter fights and less action.. that also means less eyes on the event and less money in the pockets of these powerful women. It is a shame that so much of society disregards women in combat because I would like to see evolutions in women's sport (in general).
Many high school wreslters who happen to be female were forced to wrestle with the boys, and that puts both genders in an awkward position. There are natural advantages and disadvantages to combat that both men and women pose but it would be nice to see an even playing field for the most vicious and intensive sport in the world.
This is just my take on a sports topic that doesn't get much press... how do you feel about it?