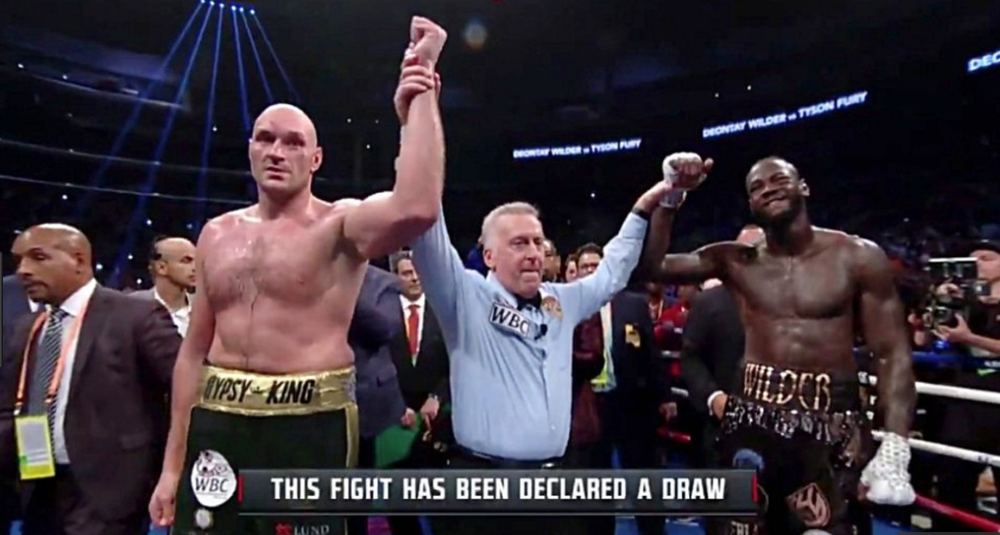 I too was one who initially thought Tyson Fury may have been robbed of a historic comeback victory. Upon further reflection and opening my mind more to the magnitude of this fight and its implications on boxing history, I concur that this fight was more than just a boxing match and so, the judges split-decision to deem this match a draw remains one of the most controversial, yet, fairest judgements of a fight in recent memory.
Yes, this was more than a boxing match in my eyes; it was a heavy weight battle between two undisputed and undefeated gladiators and it was fairly judged as so (for the most part)...
Before anyone jumps down my neck, give me a second to flush out some of my more critical points...

The Fight
Going into this fight I was somewhat conflicted over who I thought would win the match but not over who I believed would win the match. I believed that Deontay Wilder was going to win by knockout or by stoppage and I also believed Tyson Fury, despite not having fought professionally in almost 3 years, could find a way to win.
In the months leading up to the fight both fighter's conviction in their approach/build up to fighting each other was both very entertaining, admirable and inspiring. Now, even after the fight, I can't say who I am bigger fan of or that it even matters anymore at this point.
Tyson Fury and Deontay Wilder were and still are the biggest competitors in boxing at the moment. Though Tyson Fury's underdog comeback story may seem most compelling it should be noted that Deontay Wilder carried a chip on his shoulder as well and like usual, showcased knock-out punches straight out of a fairytale film.
The question that remains is this:
When it comes to Heavy Weight title fights like these between two undefeated and undisputed fighters, can we as boxing fans ever maintain an honest scope to see a boxing match for more than just a boxing match; for those who choose not to look at it as more than a boxing match, do you really feel comfortable judging greatness and uniqueness in the performances of two of the most prolific Heavy-Weight fighters of our time solely off of boxing technicalities?
From a fan standpoint- Doesn't a fight of this magnitude deserve to be looked at or judged by more than who was the better boxer and instead by more of who was the better fighter/warrior? - Maybe I'm leaving myself too open for counter-argument but let these final thoughts rest here:
Deontay Wilder scored two knockdowns on Tyson Fury (one in the most epic fashion in which many of us boxing fans haven't seen in such a long time).

Tyson Fury clearly outclassed Deontay Wilder through pure boxing, yes, but how could we disregard that Wilder's unbelievable will to knock Fury down in the 12th round didn't at least make him deserving of a draw?

I can't remember the last time a fighter, who was knocked down twice, win without any knockdowns scored for himself. I think that some of the most dishonest fans can admit that it would have been hard to see any fighter lose by decision after witnessing their raw display of super human talent and magical feats.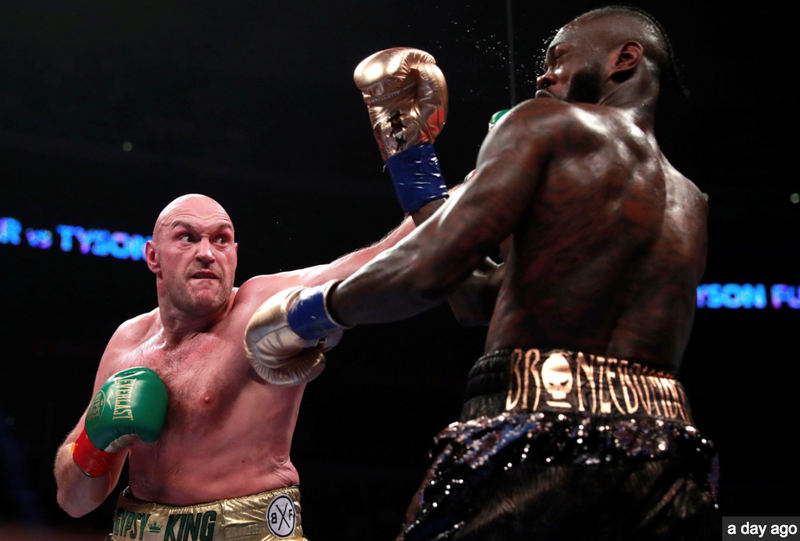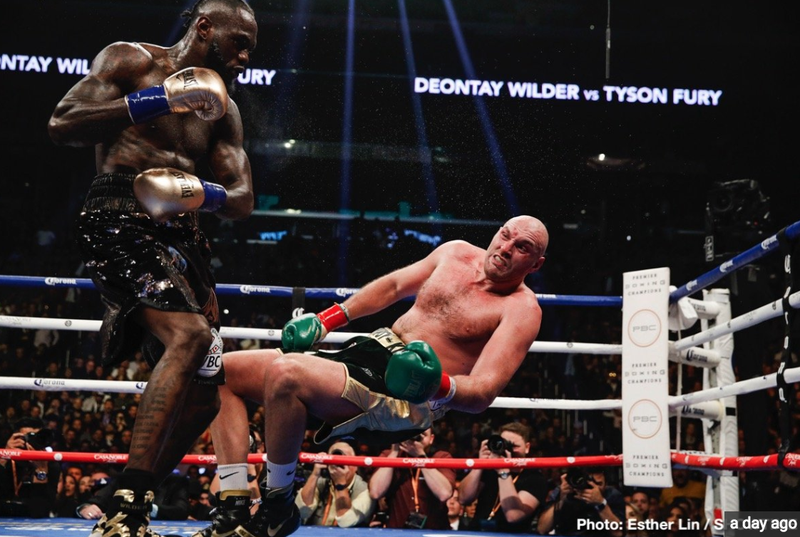 Moving On
As always we must keep in mind that boxing is a sport judged primarily on technique, hits landed, knockdowns, and counter punches; all things considered boxing at its best... right?
But how do some forget where most aspects of the sport of boxing actually come from? Its roots somewhat spawned from histories of gladiators who usually fought to the death in front of large crowds merely for entertainment and to see who was the most dominant. For these very facts alone I give Deontay Wilder a pass or a nod of approval for always appearing to be the more dominant and unbeatable gladiator of a boxer- whether or not he gets outclassed/outboxed on any given night.

Its important to keep this mindset because many boxing fans will be quick to judge Floyd Mayweather who has won a majority of his contests through pure boxing yet has always caught negative flack for not being a knockout puncher, not being an aggressor, and for being mainly on the defensive - which were all of the things that Tyson Fury was last Saturday night...
However, we've never seen Floyd get knocked down twice in a fight and even in fights where he was knocked down he usually came back and dominated his opponent. I don't think Tyson Fury dominated Deontay Wilder; he simply outclassed and outboxed Deontay Wilder which was good enough to keep him from losing - in my opinion.
Regardless, Deontay Wilder and Tyson Fury both still have plenty to prove and I'm sure that like me, many other boxing fans cannot wait for a rematch.
Thanks for reading.
Fun Watch:
Tyson Fury's Father and once self proclaimed "toughest man in Britain,"John Fury, gives his take on the split decision between his son, Tyson Fury, and Deontay Wilder.