Ex-heavyweight world champion Tyson Fury has not only announced big moves in the ring before his fight against Deontay Wilder in the night to Sunday (CET) in Los Angeles. With an extraordinary gesture, the Brit caused a stir outside the ropes.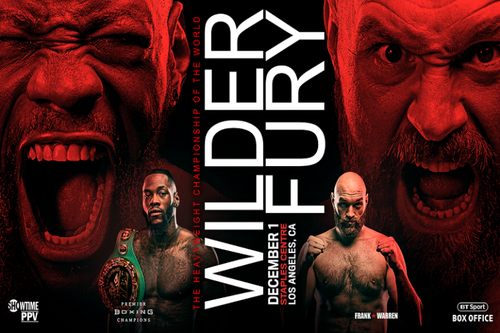 As the 30-year-old announced a few days before the fight against WBC champ Deontay Wilder, he will donate his entire stock market from the heavyweight title fight. For his appearance in the United States, the Briton conceded around nine million euros.
"I will give it to the poor, and I will build homes for the homeless," Fury said, saying he "really does not need the money". He was not interested in becoming a millionaire or a billionaire, added the Klitschko conqueror.
"I'm a boxer and not a businessman, I'll probably end up like almost every boxer: broke, so I can better help those who can not help themselves," Fury said.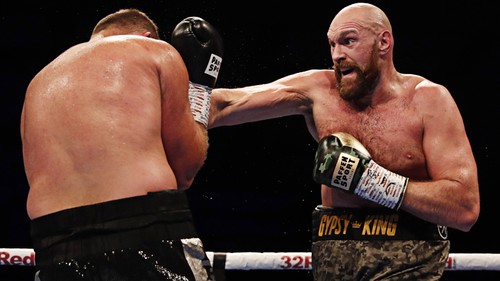 Tyson Fury: "I do not make money with boxing"
What keep his four children from making the decision? "I think all children should make their own money, if they do not, they do not appreciate it, it's easy to spend people's money, my children should take care of themselves and go their own way "You will not live by my name, because this way is too easy," said the former world champion.
The total wealth of the British was in June 2018, according to the website "Celebrity Net Worth" at just under 16 million euros. However, Fury himself said in February 2018 that he was broke. "To be honest, I do not have any money in the bank, I do not make any money from boxing," said the 30-year-old, who has donated half of his revenue to his team and the other half.
The night-to-Sunday fight is the second largest of his career for Fury. After his win against Wladimir Klitschko in November 2015, he once again has the chance to secure one of the big titles against WBC World Champion Deontay Wilder. While Fury climbs into the ring with a record of 27 wins in 27 fights (19 KO's), Wilder stands in a record of 40 wins in 40 fights (39 KO's).