Today, December 3, exactly 200 days left until the Second European Olympic Games.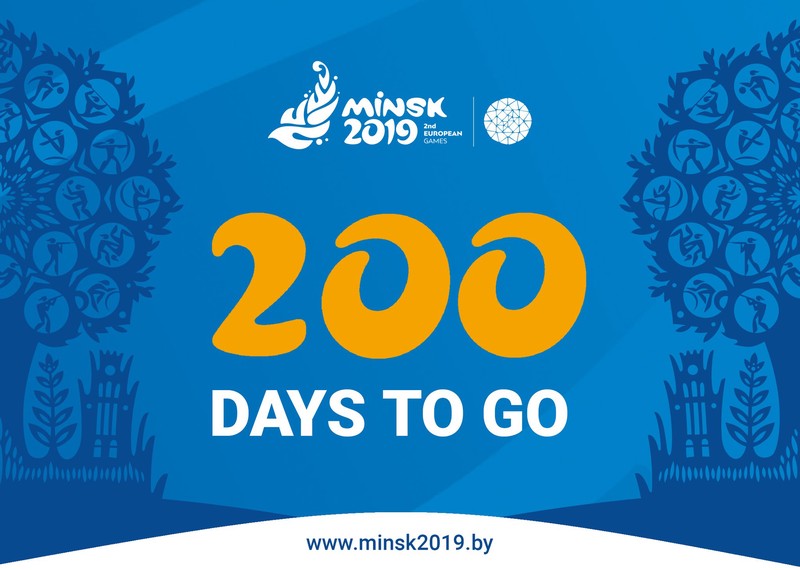 Total of 50 European Olympic Committees member countries are expected to compete at this game: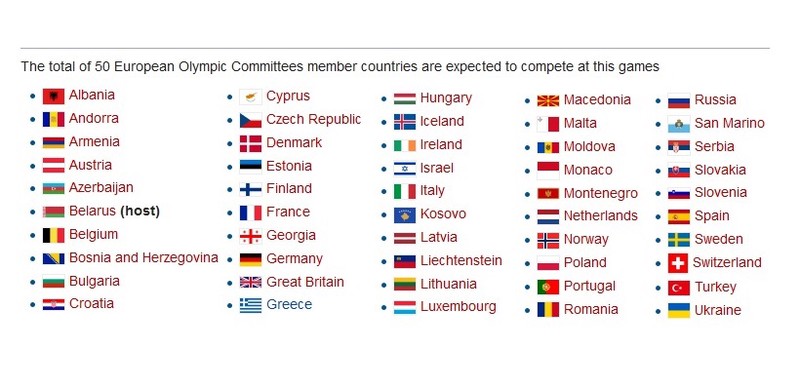 Answers to some questions:
Sports for which competitions will be held: Boxing, Basketball (3x3), Beach soccer, Athletics, Cycling(Road cycling and Track cycling), Gymnastics(Acrobatic, Aerobic, Artistic, Trampoline, Rhythmic), Table tennis, Archery, Badminton, Canoe sprint, Judo, Karate, Sambo, Shooting, Wrestling(Freestyle and Greco-Roman).
What is the price of tickets? The most affordable tickets cost is 2 Euro. The most expensive tickets cost is 20 Euros. Tickets for the Opening Ceremony - from 62 to 123 Euro, for the Closing Ceremony - 29-61 Euro.
Where can I buy tickets? You can buy tickets right now online: https://www.en.minsk2019.ticketpro.by/
Do I need a visa to visit Belarus? Not. If you bought a ticket to the competition, you do not need a visa to visit Belarus.
Is Belarus a safe country? Yes, Belarus is a country with one of the lowest crime rates in Europe.
Where can I learn more about the Second European Games and Belarus? On the official games website: https://minsk2019.by/en
In which arenas will the competitions be held? Competitions will be held in 13 places in the capital of Belarus, Minsk. Here are some of them: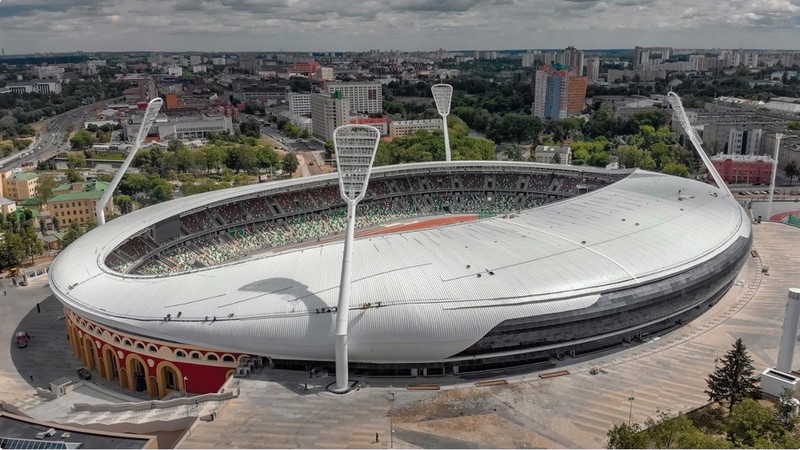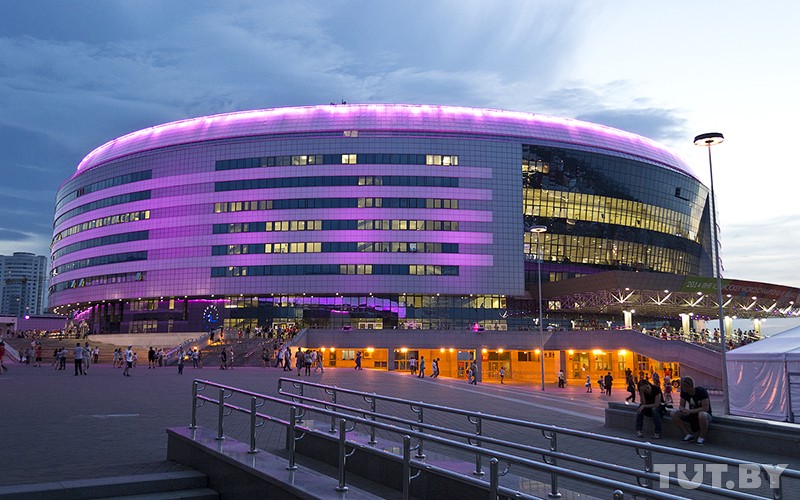 What sights can be visited in Belarus? There are a lot of sights in Belarus. See for example here or here.
What competitions would you like to attend during the European Games from 21 to 30 June 2019? Write in the comments!