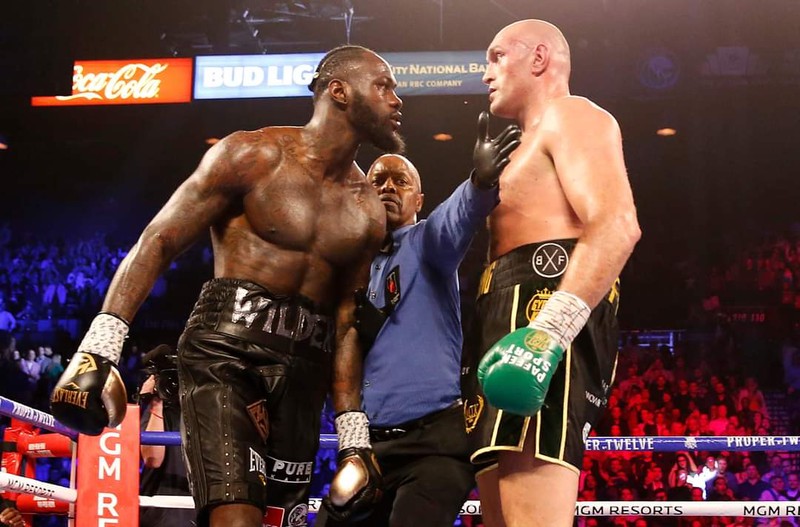 Based on the latest news, there seems to be a high probability that the third fight between Tyson Fury and Deontay Wilder is not going to happen. This fight has already been delayed due to the Covid issue and in the end it was supposed to take place in December. Likewise, Fury will not box against Wilder but he will box on that date against another rival that according to what is being talked about could be Oscar Rivas, Anthony Joshua e.t.c ...
The funny thing and what has surprised me the most is not that in the end they don't make the fight, but the reaction I'm seeing from people, who even see it as something positive. Well, for me there is nothing positive that this fight does not take place. As boxing is, any high-level fight that doesn't happen is bad, and I don't see the positive side for the fans. We are at a point where the fans change something for nothing and applaud it. Let's see, there are people who say it's good that they don't fight because supposedly next year Fury is going to fight Joshua, etc ... which I still, at least, don't know.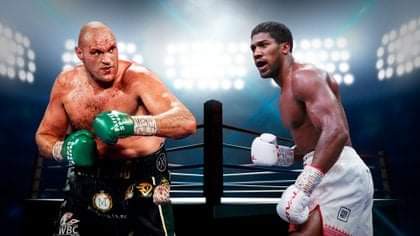 They have not said that there is a date, or place or anything, for that fight, therefore it is still questionable. Also Joshua is going to fight Pulev now in December as well, so the first thing is that Joshua wins his match, unless they already know that he will win for sure.
I've heard people say it's too risky for Fury to fight Wilder, thinking that he would have to go up against Joshua later. Well friends !! That is the interesting thing about boxing, that there are fights with the risk of winning or losing, that there is uncertainty. For my part I want to see risky duels, I don't want to see Fury fight Rivas, with all respect for Rivas.
I want to see Fury against Wilder, or against Joshua. At least if you tell me that Fury is not going against them but he is going against Andy Ruiz or Usyk, well I would also like, but I don't want a transitional fight so that the Englishman wins easily. Then I have also heard others say that a third fight between them is no longer necessary because Fury would win again easily. I suppose they prefer that Wilder not fight against anyone and Fury against whoever they put him first. Oh my God !! The two of them have been the only ones who, thanks to their fights taking the risk, have lifted the heavyweights in recent years.
Besides, they were very exciting fights and I prefer to see fights like that, even if they have to fight the same 5 times, because I'm already very tired of unequal fights in which they are only going to hang a belt on one and that's it. Others say that if Fury loses then he will no longer have the belt and then a fight against Joshua would no longer be so interesting, besides that Wilder would be the one to unify. I do not see the problem in that, among other things because Wilder was champion for a long time and the unification against Joshua was not made, that is, Wilder already deserved that fight and it did not happen. So do not come and say now that this is the problem.
It is depressing what they are doing in the heavyweights, Wilder, Joshua and Fury, they are not prospects, they are all in their 30s and at the moment only Fury and Wilder have fought each other. Joshua has neither touched Fury nor Wilder, and now they tell us that this is because of the Covid, that we have to wait another year. And the people so happy applauding them all. Well, I do not applaud them or buy that story. They are professional boxers and have not boxed for a year, they are also among the best paid and have been there playing cat and mouse for years. It is that those fights should have already been done all, with their respective rematches, not in 2021, nor 2022, but 3 years ago.
That has no defense or excuse anywhere, except the obvious one, which is that they are making a lot of money and risking just enough, while a lot of fans continue to excuse them. We have reached a point where it seems that a boxer is not ready to fight twice a year against the best. I don't see what a damn problem there is with Fury fighting Wilder first and then Joshua. I say more, Joshua after fighting Fury should also give Wilder, Usyk and all really strong fighters a chance. Enough of those transitional fights and avoiding the best.
And I already know that this is all like that because they take a lot of money with less risk and that it is the fault of the agencies, promoters and blah, blah, blah ... But at the end of the day the best fights within the heavyweight are being given by the supporting actors, and not the champions, or rather, those with the belts. Besides, I am not so sure that Fury and Joshua will fight soon, because Eddie Hearns himself, who does not stitch without a thread, already said that they were very interested in a fight between Joshua and Dillyan White. Only Whyte's plan has had to wait because the Englishman lost to Povetkin and now he will have to go to a rematch to regain his (regular) WBC title.