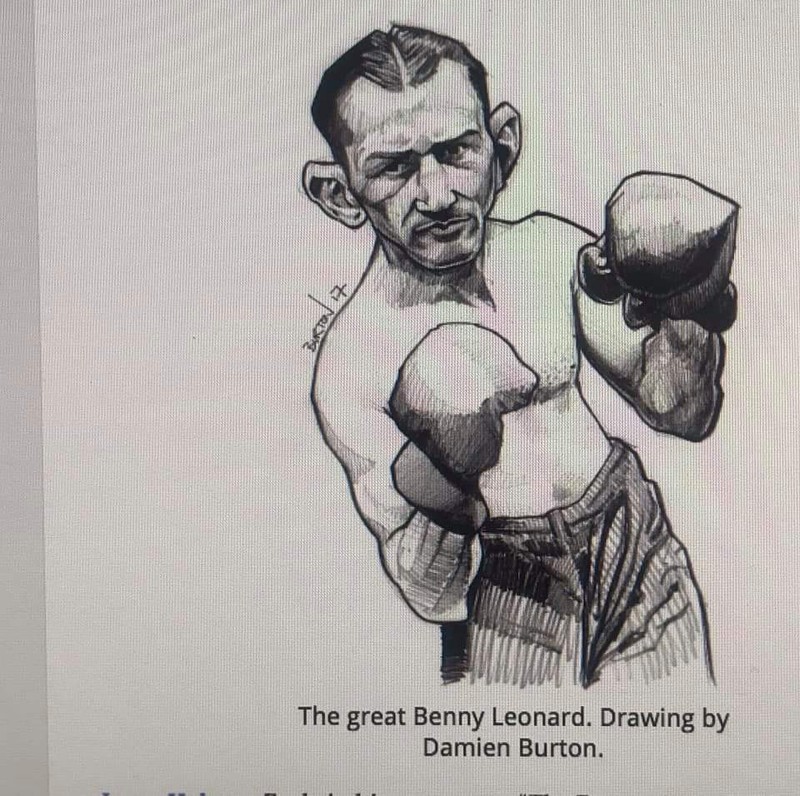 There are many boxing great who has some beast mode jab that could end a boxing in any rounds.
The Jab is the most essential punch in boxing, be it offensive or defensive, it is preparing the fighter for a good and strong right hand (in the case of a southpaw, a powerful left), and it can be a very important element in defense. Although all boxers have the Jab in their arsenal, very few have perfected it, it could almost be counted on the fingers of the hands or less; here are some who have excelled.
1. Tommy Loughran (1919-37)
Loughran's jab was almost independent, spontaneous, it was embedded in his mind without the need to make any mental effort to keep it active, a punch he used with all the stealth and deception of a purse thief, it was the left that defeated Jim Braddock, after trying to win the lightweight title and saying, "Loughran? Have any of you seen Loughran? I was supposed to fight him tonight. ... but all I saw was his left. "
2. Larry Holmes (1973-2002)
Holmes's left was a good investment in his career, a punch he used to dominate his opponents and to prepare his right, as happened in the fight against Ray Mercer, at his already advanced 42 years, taking his opponent to the school, using his Jab and almost exclusively holding onto it and nothing else.
3. Joe Gans (1893-1909)
Known as "The Old Master", Gans has been credited along with UCIP Bareknuckle champion Tom Sayers as essentially the inventors of the Jab. But the way Gans used the Jab, it was defensive and offensive, making it possible to attack his opponent forcefully. He was offensively preparing his right hand which he destroyed 85 opponents with, it was his own invention, making his Jab legendary.
4. without the slightest effort but at the same time with such efficiency in his results, as Joe Louis, who marked like the tentacles of an octopus around his opponents, with his Jab, this champion, very dominant for a long time He dispatched 54 opponents, almost all of them with his one / two and Jab, before launching his rights.
7. Jim Corbett (1886-1903)
An early user of the Jab, Corbett used it to great effect, smashing his opponents like an enraged bull, just as he did John L. Sullivan, also for 22 rounds with James J. Jeffries. Corbett was truly not only a boxing master, but a great jab master.
8. Muhammad Ali (1960-81)
Sometimes thrown from somewhere below the waist line, Ali's left jab was far from perfect, but it came like a snake's tongue. The Jab came out so fast and from different angles that his opponents barely saw it coming and fewer could get out of his way.
9. Benny Leonard (1911-24; 1931-32)
One of the greatest artists in the ring, Benny Leonard used his talented left jab to control fights, stabbing his opponent with constant hammering to the point of distracting him, then preparing his right hand and throwing it with enough dynamite on his opponent. . Or on the contrary he used it as a defense, to get the opponent off him as he applied it against Richie Mitchell, in their famous 1921 meeting where Mitchell was defeated by KO.
10. Tommy Hearns (1997-2006)
A 6'2 "tall fighter, with arms longer than the wings of a fan, could tie his shoelaces without bending. Thomas Hearns used his Jab to great advantage, when he didn't have it on someone's face, as he did with Sugar Ray Leonard, during the middle of his first fight, he would wave that Jab, hypnotizing his opponents who lost sight of his right cannon.