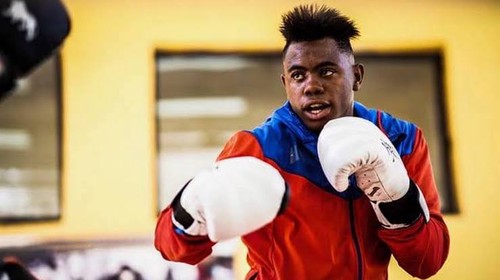 Hello guys, been a while I talked about some young boxing prospects boxing fans should definitely watch out, I think now is the time to introduce one of them, I recently overlooked his attributes before as I believe he wasn't that much of a great fighter considering his last amateurs fights but dude surprised me, so he is part of them but guess what, And he is on the list of boxing prospects to watch out for.
He is nicknamed "La Joya" and his name Yoelvys Gomez. He is 23 years old and is from Havana (Cuba). He fights at super welterweight and is currently undefeated with a record of [4 (4Kos) -0-0]. As a curious detail to say that he is the son of the former boxer and world and Olympic champion José Gomez.
Speaking of his boxing, Yoelvys is left-handed, with very good technique, skillfully handling the jab and especially the body and upper punches. In the few fights he has shown a good punch as well. Despite his little professional background, I see him as very complete and I think he has a promising future. For me he is an 8.5 out of 10 in future perspective. I think he can give a lot to talk about shortly.