This is just an opinion of mine, you are free to comment down what you think might not be of best interest to you in this article.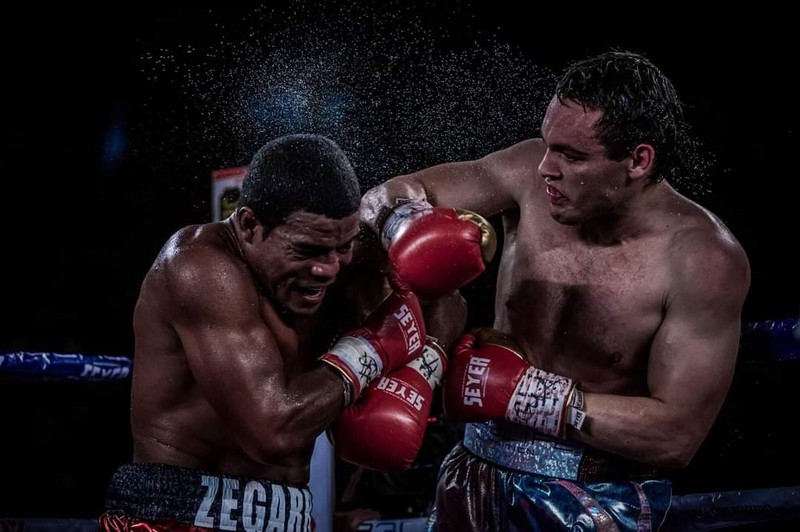 It is a very deep subject in which many such dark chapters have passed in boxing and in particular I would like to talk about a case that happened about a week ago in the city of Culiacán, Sinaloa, of the boxer named Julio César Chávez Jr. [53 (34KO) -6 (2KO) -1], who had a fight against David Zegarra [34 (21KO) -7 (5KO)] a boxer from Peru, who in his last 3 fights has lost and his defeat more The most recent was against David Lemieux [43 (36KO) -4 (2KO)] in Cuernavaca, Morelos, in round 3.
Chávez Jr. is currently 35 years old and is a boxer who should have been in retirement for 3 years, but he continues in this sport because he is the first-born son of one of the most popular boxers that Mexico has had in particular. In Saturday's fight he showed us that he is carrying on the legacy of his father with these types of fights. As in all fights in the world there are scores from the very local judges.
I was watching the fight that was agreed to 10 rounds, in my opinion the victory was for the Peruvian 97-93, and I heard the announcer who said that the winner of the match was Chávez Jr. by unanimous decision, but they did not say the scores of the judges (!!!!!). That was something that was very strange to me, because this type of detail never goes unnoticed. During the fight, Chávez Jr. was very slow, and already at 35 years old it is difficult to have another chance to be at the top of a division.

He is a very undisciplined fighter and he lacks hunger for victory, he also fails a lot at the weigh-in, he was in middleweight, then he went up to super middleweight against Canelo and it was terrible for him. Then he went up to light heavyweight and later in this fight he went to cruising, his inconsistencies are why he is and will be in this abyss and because of his age it is already very difficult for him to do something at the moment.

I was able to see the fight since it was broadcast nationally on one of the most exposed networks in the country, they also showed it because the father is a commentator in the fights that they broadcast on Saturday nights on this channel. Some of the commentators said that Chávez Jr. no longer has a future and the other commentators who were with him were trying to minimize these criticisms.

Besides that he is suspended by the Nevada and Arizona commission, that's why he has not fought in the USA, it seems that he will continue to fight in Mexico for the moment, unless he goes there, explains his current situation and tries to talk. on the problems he currently has with the US commissions. He will continue to fight in his hometown or unless he changes headquarters he will continue to be in his comfort zone.

The boxer is going to continue fighting because he generates many things, both bad and good, and that helps him to generate money. Continuing down this path is not good for his health, because if he faces a fighter with a higher punch, whether in the light heavy or cruiser division, he will have a very bad time and there will be more serious consequences. Let's hope a tragedy doesn't happen, that he retires for the sake of both his physical and mental health.