I think this would be an easy win or Canelo the Beast considering how motivated the boxing legend, I am not saying Avni doesn't have the chance to cause an upset though but I think Canelo would definitely give his all in this.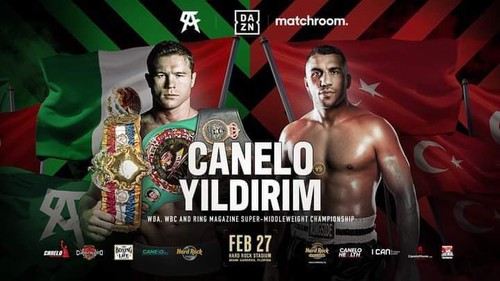 All good, it will be that the boxing public has changed a lot or the networks set trends, before about 30 years ago, the greats call them what they want, Hearns, Monzon, Leonard, Durand, Ali, Foreman, Hagler, and in all weights , heavy, Walter, etc. all lost and won, some more than once, others only once or twice, however none of those defeats diminished them as great fighters.
Theyy went and stayed in history as great champions, now they take care of the undefeated so much that they are disgusting, if they lose to the Mexican, that is, giving and receiving without quarter against the best, who will argue their value, no one, except the fools who they make fun of everything and never put on the gloves not even to look at themselves in the mirror. But no, they continue to extend their careers ... And not to mention the champions of yesteryear up to 14 fights and some more did in a year, crazy, that is not intended, because it is not good either, but at least the dignity and respect for the box .
Welll obviously business is business and today it is like that.
So "Canelo" will defend his World Boxing Council super middleweight belt against Yildirim of Turkey on February 27 at Hard Rock Stadium in Miami, FL.